Last week, U.S. Sen. Marco Rubio, R-Fla., teamed up with U.S. Sen. Debbie Stabenow, D-Mich., to bring out a proposal to "better enable federal agencies to address contamination for per- and polyfluoroalkyl substances (PFAS) at military bases across the country in cooperation with state and local officials."
Stabenow introduced the "PFAS Accountability Act" with Rubio as the main cosponsor. Other cosponsors include U.S. Sens. Tammy Baldwin, D-Wis., Richard Burr, R-NC, Maria Cantwell, D-Wash., Tom Caper, D-Del., Maggie Hassan, D-NH, Joe Manchin, D-WV, Gary Peters, D-Mich., Jeanne Shaheen, D-NH, and Thom Tillis, R-NC.
"The last thing that Michigan families who were exposed to PFAS-contaminated water and soil need is finger pointing from our federal agencies," Stabenow said. "Our legislation will bring quicker relief for families by holding the Department of Defense and all federal agencies more accountable."
"I am proud to join my colleagues in reintroducing the bipartisan PFAS Accountability Act to ensure federal agencies have the ability to constructively engage with states to protect our drinking water, soils, and wetlands," Rubio said on Thursday. "As we learn new information about PFAS chemicals, it's critical that federal agencies who may have inadvertently contributed to contamination issues partner with our local communities to limit potential exposure to PFAS compounds."
"PFAS contamination continues to be a growing problem in North Carolina," Tillis said. "The PFAS Accountability Act will provide additional tools to our states to clean up and further protect affected communities. I look forward to working with my colleagues to get this bipartisan legislation signed into law."
"By holding federal agencies accountable for addressing PFAS contamination at military bases, this bipartisan bill is integral to our efforts to ensure that all Granite Staters and Americans have the clean, safe drinking water they need to lead productive lives," Hassan said.
"Many communities in Wisconsin are facing concerning levels of PFAS chemicals in their drinking water," Baldwin said. "When the federal government is the cause of this groundwater contamination, local officials shouldn't be responsible for cleaning up the mess. This legislation will hold federal agencies accountable and allow local officials to continue their work protecting public health and ensuring Wisconsin has clean drinking water."
"Every family deserves access to clean drinking water," Cantwell said. "This legislation will help federal agencies accelerate the clean-up of PFAS-contaminated water and protect the public from the health hazards associated with PFAS contamination."
The bill was sent to the U.S. Senate Environment and Public Works Committee on Wednesday. So far, there is no counterpart over in the U.S. House.
Kevin Derby can be reached at Kevin.Derby@floridadaily.com.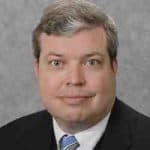 Latest posts by Kevin Derby
(see all)