 From his perch as chairman of the U.S. Senate Small Business and Entrepreneurship Committee, last week, U.S. Sen. Marco Rubio, R-Fla., brought out the "Providing Resources for Emergency Preparedness and Resilient Enterprises (PREPARE) Act."
Rubio introduced the bill on Thursday with U.S. Sen. Angus King, I-Maine, as the main cosponsor. Other backers include U.S. Sens. Ben Cardin, D-Mary., Susan Collins, R-Maine, Joni Ernst, R-Opwa, John Kennedy, R-Lous., and Ron Wyden, D-Oreg. Cardin leads Democrats on the Small Business Committee.
"The legislation would reauthorize the Small Business Administration's (SBA) Pre-Disaster Mitigation Pilot Program to give small businesses the opportunity to take out low-interest loans for the purpose of proactively implementing mitigation measures to protect their property from future disaster related damage," Rubio's office noted.
"The PREPARE Act would allow small businesses the opportunity to invest in mitigation before a disaster strikes," Rubio said when he introduced the bill on Thursday. "Investing in disaster mitigation on the front end saves business', as well as taxpayers', dollars, while reducing potential risks to property. I am proud to introduce this bipartisan, bicameral legislation that would improve the SBA's previous program and allow businesses to be more prepared and more resilient in the future."
"If we didn't already know before, the coronavirus pandemic further proves that it's much better to prepare for a potentially catastrophic disaster rather than having to react to one after it's happened," King said. "That's why Senator Rubio and I are introducing this bill to help our small businesses and local governments strengthen their physical infrastructure in case of a flood – an issue particularly important to coastal small businesses in Maine given their proximity to the ocean. Now more than ever, small business owners around the nation need peace-of-mind, and this bill will support that by providing funding to prepare for natural disasters to minimize their impact rather than only paying after the fact."
"Communities are enduring stronger and more frequent storms due to climate change, so it is now more important than ever for small businesses to be prepared," Cardin said. "I am proud to join Chairman Rubio and Senator King to introduce the PREPARE Act, which will empower small businesses to build resilience to survive natural disasters by proactively investing in hazard mitigation efforts."
"No one knows better than a Louisianian how to prepare for natural disasters, and this bill will make it easier for our small businesses to prevent loss," Kennedy said. "Too often, hardworking Americans are forced to weather storms first and federal bureaucracy second. I'm thankful to work with Sen. Rubio and colleagues to pass the PREPARE Act before another category four hurricane batters our state."
The bill "creates an updated Pre-Disaster Mitigation Program for small business concerns to proactively take out a low-interest loan (up to $500,000) for the purpose of implementing mitigation measures to protect their property from future disaster related damage" and authorizes $25 million for it each year for the next five years. The bill also would have the SBA do more outreach on pre-disaster mitigation and offer guidance to those using the loans.
The Marine Retailers Association of the Americas, the National Marine Manufacturers Association, the Association of Marina Industries and the Marine Industries Association of South Florida are backing the proposal.
The bill was sent to the Small Business Committee on Thursday.
Over in the U.S. House, U.S. Rep. Joseph Morelle, D-NY, introduced a similar proposal back in July, rounding up ten cosponsors including U.S. Reps. Brian Mast, R-Fla., and Stephanie Murphy, D-Fla. The bill is before the U.S. House Small Business Committee.
Reach Kevin Derby at kevin.derby@floridadaily.com.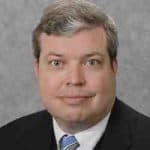 Latest posts by Kevin Derby
(see all)