U.S. Sen. Marco Rubio, R-Fla., is leading senators from both sides of the aisle to push for Congress to move quickly in passing disaster supplemental funding legislation to help Americans recover from recent disasters, including Hurricane Michael which hit the Panhandle in October.
Rubio rounded up Republican U.S. Sens. Rick Scott of Florida, Richard Burr and Thom Tillis of North Carolina, Johnny Isakson and David Perdue of Georgia, Lindsey Graham and Tim Scott of South Carolina and Lisa Murkowski and Dan Sullivan of Alaska and Democrat U.S. Sens. Doug Jones of Alabama and Dianne Feinstein of California to urge congressional leaders to get the funds passed quickly.
The senators wrote U.S. Senate Majority Leader Mitch McConnell, R-Ky., U.S. House Speaker Nancy Pelosi, D-Calif., U.S. Senate Minority Leader Chuck Schumer, D-NY, and U.S. House Minority Leader Kevin McCarthy, R-Calif., on the matter on Wednesday.
"We write to urge prompt consideration of a bipartisan and bicameral disaster supplemental appropriations measure to infuse communities across the nation with much needed resources in the aftermath of recent natural disasters. As you are well aware, last year produced catastrophic hurricanes, wildfires, earthquakes and volcanic eruptions that have left our communities in need of federal assistance to continue their recovery efforts. We are deeply concerned these state and local governments will not have the necessary resources needed to address critical issues, including defense capabilities, agriculture, infrastructure and economic development that are crucial to our constituents and businesses in hard hit areas," the senators wrote.
"Both sides of the Capitol must work together with the administration to come to a solution that addresses the needs of our home states, which have been forced to shoulder the burden of recovery efforts without the necessary assets," the senators added. "Unfortunately, Congress has delayed providing this aid for too long while our communities face the consequences of our inaction.
"Congress has a responsibility to appropriate disaster funding and assist our states which are facing daily challenges trying to rebuild and restore. As such, we insist you bring a disaster supplemental bill to the floor for consideration at the earliest opportunity to ensure that the federal government fulfills its responsibility. Thank you for your prompt attention to this matter, and we look forward to continuing our work," they wrote in conclusion.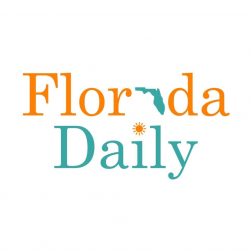 Latest posts by Florida Daily
(see all)