On Wednesday night, two members of the Florida delegation were honored for their work on international humanitarian issues.
Church World Service honored U.S. Sen. Marco Rubio, R-Fla., U.S. Rep. Mario Diaz-Balart, R-Fla., and eight other members of Congress for "their leadership on humanitarian and poverty-focused international aid and protecting the U.S. refugee resettlement program."
Other honorees included U.S. Sens. Chris Coons, D-Del., Dick Durbin, D-Ill., and James Lankford, R-Okla., and U.S. Reps. Jim Clyburn, D-SC, Kay Granger, R-Tex., Zoe Lofgren, D-Calif., Nita Lowey, D-NY, and Chris Smith, R-NJ. Church World Service President and CEO Reverend John McCullough and Board of Directors Chairwoman Reverend Patricia de Jong presented the awards.
"All of these members of Congress have been leaders on securing Congressional support for humanitarian and poverty-focused international aid and for protecting refugees. We are pleased to call them friends of the ecumenical community and to honor their important work. And we look forward to our continued partnership with them to make this world a more just and sustainable place for our brothers and sisters who are facing hunger, poverty, displacement and disaster," said McCullough.
"I am honored to receive this award recognizing my unwavering support for humanitarian and poverty-focused international assistance, and for working to address the unique and varied needs of refugees around the world," said Diaz-Balart. "The United States has a long and proud history of welcoming those who seek safety, refuge, and freedom from disasters, wars, or tyranny. This welcoming and generous spirit has been a part of the very foundation of our country. We must ensure that we continue to provide a safe haven for those in need. I look forward to working with all of you, my colleagues, and the administration to ensure that we do all we can for those seeking a life free of imminent peril, war, and persecution."
"I am honored to receive this award from Church World Service. I will continue to work to support and uplift communities across the globe, ensuring that all people have the opportunity to fulfill their God-given potential," said Rubio who sits on the U.S. Senate Foreign Relations Committee.
"Since 1946, Church World Service has supported refugees, immigrants and other displaced individuals, in addition to providing sustainable relief and development solutions to communities that wrestle with hunger and poverty," the group noted about itself.
Reach Kevin Derby at kevin.derby@floridadaily.com.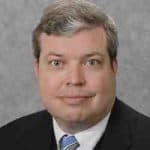 Latest posts by Kevin Derby
(see all)