U.S. Sen. Marco Rubio, R-Fla., and U.S. Rep. Michael Waltz, R-Fla., have brought out a proposal to change the national water quality allocation formula to the states. U.S. Sen. Rick Scott, R-Fla.. and U.S. Rep. Anthony Brown, D-Mary., are the main cosponsors of the proposals.
Two weeks after Waltz introduced his proposal in the U.S. House, the congressman's office showcased the "Clean Water Allotment Modernization Act" on Thursday, noting it would change the Clean Water State Revolving Fund (CWSRF) formula, which determines the amount of money states receive for water quality projects, for the first time since 1987.
Waltz's office stressed that the Sunshine State would benefit from changing the formula and maintained that it would not add to federal spending. Back in 2016, the Environmental Protection Agency recommended that Congress change the formula.
"Florida currently receives the third-lowest allotment per capita from the CWSRF, despite having the third-most significant water infrastructure needs nationwide. The CWSRF provides states annual funding for low-interest financing of water infrastructure projects, including wastewater systems (septic-to-sewer conversion), stormwater management, estuary projects, nonpoint source and water reuse projects," Waltz's office noted. "The adjusted formula would significantly increase Florida's allotment, enabling the state to finance billions of dollars in new clean water infrastructure over the next decade. Florida's population and water infrastructure demands have substantially increased since 1987 and has also struggled with water impairment issues like harmful algal blooms and red tide."
"As a lifelong Floridian, one of my first goals when I came to office was to improve our state's water quality," said Waltz. "I quickly discovered Florida has been shortchanged by the outdated Clean Water State Revolving Fund. In order to keep our water clean, every dollar matters."
"It's time to bring our water infrastructure into the 21st century," said Brown. "Modernizing this critical program will reduce pollution and protect important environmental resources like Maryland's Chesapeake Bay. This is a common-sense change that's long overdue."
Rubio introduced the companion measure two weeks ago and he weighed in on the legislation on Thursday.
"I am proud to join Senator Rick Scott and Congressman Michael Waltz in introducing the Clean Water Allotment Modernization Act," Rubio said. "This legislation would nearly triple Florida's current Clean Water State Revolving Fund allotment each year, enabling more than $730 million in new funds per decade for clean water infrastructure. Protecting and restoring water quality in Florida's aquifers, wetlands and coastal waters is an economic imperative, and this needed reform will help deliver critical environmental benefits for current and future generations of Floridians to enjoy."
"Protecting Florida's waterways is vital to the health of our families and environment. I'm proud to introduce this legislation with Senator Rubio and Congressman Waltz to make sure our communities have the resources they need to improve water quality so Florida families can count on a clean water supply and enjoy the beautiful natural resources that make Florida great," Scott said.
The proposal has the support of Gov. Ron DeSantis' administration in Tallahassee.
"The Clean Water State Revolving Fund (CWSRF) program allows states to help communities upgrade and expand their wastewater infrastructure to better protect our waterways," said Florida Department of Environmental Protection Sec. Noah Valenstein. "Updating the allotment will allow the CWSRF program to better address Florida's current and future needs by increasing the availability of low-cost-financing to support important projects designed to improve water quality in critical watersheds and waterbodies throughout our state like the Indian River Lagoon, Biscayne Bay and our outstanding Florida Springs."
Seven other members of the Florida delegation–Democrat U.S. Rep. Al Lawson and Republican U.S. Reps.  Mario Diaz-Balart, Brian Mast, Bill Posey, Francis Rooney, John Rutherford and Ross Spano–are cosponsoring Waltz's bill in the House.
"By fixing this formula, we can ensure Florida gets fair funding to address the water demands of our Atlantic Coast, the Indian River Lagoon and our rivers and springs," Waltz said.
Waltz's bill was sent to the U.S. House Water Resources and Environment Subcommittee. Rubio's bill was sent to the U.S. Senate Environment and Public Works Committee.
Reach Kevin Derby at kevin.derby@floridadaily.com.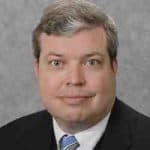 Latest posts by Kevin Derby
(see all)