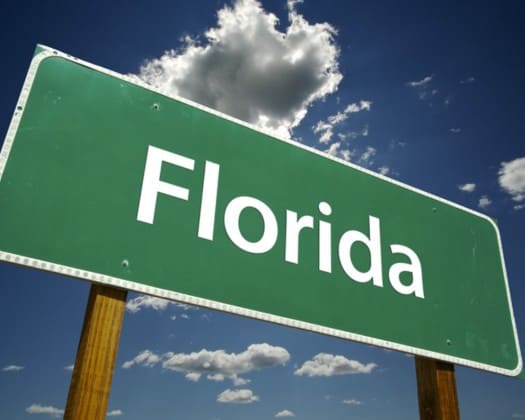 Last week, U.S. Sen. Marco Rubio, R-Fla., and U.S. Sen. Rick Scott, R-Fla., wrote to R.D. James, the Assistant Secretary of the Army – Civil Works, ahead of the Army Corps Engineers finalizing their Fiscal Year 2020 work plan, to ensure that, "all proposed and ongoing projects in Florida receive full and fair consideration of their value to local communities, our state, and our nation." This includes maintaining record progress towards the restoration of Florida's Everglades through projects like the Central Everglades Planning Project and Everglades Agricultural Area Storage Reservoir. The project support list also includes a critical ecosystem restoration and flood control project in Puerto Rico known as the Cano Martin Pena project which aims to improve water quality, restore the watershed's ecosystem, and address serious public health and safety issues in afflicted neighborhoods in San Juan.
The full text of the letter is below:
Dear Assistant Secretary James:
As you finalize the planning and selection process for the Fiscal Year 2020 (FY20) Work Plan following passage of H.R. 1865, the Further Consolidated Appropriations Act, 2020, we request that all proposed and ongoing projects in Florida receive full and fair consideration of their value to local communities, our state, and our nation. Building on our shared progress from FY19, we look forward to working with your office, as well as U.S. Army Corps of Engineers (USACE) Headquarters, South Atlantic Division, and Jacksonville and Mobile District offices, to ensure sufficient resources to fund feasibility studies, preconstruction engineering and design (PED) work, and construction, as warranted throughout Florida. We specifically support funding to allow the below projects to achieve and sustain significant momentum towards completion:
C&SF Project Flood Control Restudy – Proposed to improve the efficacy and cost-effectiveness of South Florida's aging water management infrastructure in concert with concurrent efforts to enhance the region's water management and resilience, including through CERP, LOSOM, and the South Atlantic Coastal Study.
C&SF Upper St. Johns River Basin – S252 construction repairs and project close out activities.
Caño Martín Peña, PR – New start required for an urgently needed ecosystem restoration project with flood control benefits.
Collier County, FL Beach Erosion Control
Dade County, FL Beach Erosion Control and Hurricane Protection Project – Incorporate Key Biscayne Shore Damage Mitigation, Key Biscayne, FL as part of this project.
Daytona Beach Flood Protection Project
Florida Keys Water Quality Improvements
Fort Pierce Beach, FL
Jacksonville Harbor Deepening, FL
Jacksonville Harbor, Mile Point, FL – Payments owed to non-federal sponsor.
Lee County, FL Beach Erosion Control
Lido Key, FL Shore Protection Project
Manatee County Improvements, FL
Miami Back Bay Study
Miami Harbor Channel, FL – Payments owed to non-federal sponsor.
Miami Harbor Improvements, FL
Monroe County, FL Shore Protection Project
Okaloosa County, FL Shore Protection Project
Panama City Harbor, FL
Pinellas County, FL Shore Protection Project
Port Everglades Harbor Deepening, FL – New start required.
Putnam County Comprehensive Water Supply Infrastructure Modernization Project (Palatka, FL)
South Atlantic Coastal Study
South Dade Flood Protection Project – Study, design, and construction of a comprehensive seepage management solution along the boundary of the eastern Everglades to maintain current levels of flood protection service for landowners subjected to a rising water table.
South Florida Ecosystem Restoration, FL – To include:

Bird Drive Basin Conveyance, Seepage Collection, and Recharge;
Biscayne Bay Coastal Wetlands;
Broward County Water Preserve Areas;
C-111 South Dade;
C-111 Spreader Canal;
Central Everglades Planning Project;
Indian River Lagoon-South (C-44 Reservoir and Stormwater Treatment Area, C-23/C-24 Reservoirs);
Kissimmee River Restoration;
Lake Okeechobee Watershed Restoration;
Loxahatchee River Watershed Restoration;
Picayune Strand; and
Western Everglades Restoration.St. Augustine Back Bay Study

St. Johns County, FL Shore Protection Project – Feasibility study for potential North Ponte Vedra Beach segment.
Tampa Harbor Improvements, FL – General Re-evaluation Report to support improved channel navigability and reduce increasing annual O&M needs.
Continuing Authorities Program (CAP) projects are critical to supporting local communities that may not otherwise have the means to complete water resources infrastructure projects on their own, or are not able to compete with larger national projects. We encourage the Corps to dedicate resources and take action to fulfill the goals of the following proposed and ongoing CAP projects in the state:
Alligator Creek, Starke, FL (Sec. 205)
Big Fishweir Creek, Jacksonville, FL (Sec. 206)
Ft. George Inlet, Jacksonville, FL (Sec. 111)
Lake Toho Restoration, Osceola County, FL (Sec. 1135)
Lake Worth Lagoon, Palm Beach County, FL (Sec. 1135)
Pahokee Restoration, Pahokee, FL (Sec. 1135)
Porpoise Point Shoreline Restoration Project, St. Johns County, FL (Se. 103)
St. Francis Barracks Seawall, St. Augustine, FL (Sec. 14)
We also support the allocation of all necessary Operation and Maintenance funding in the FY20 Work Plan—including legally obligated yet outstanding, payments owed to local project sponsors to cover the federal cost-share for work completed by those project sponsors—for the following projects:
Atlantic Intracoastal Waterway, FL –Includes the Fernandina to St. Johns River, St. Johns River to Miami, and Miami to Key West segments.
Anclote River, FL – Project requires immediate restoration of funding for dredging activities lost via emergency reallocation in the aftermath of 2018 disasters.
Apalachicola, Chattahoochee and Flint Rivers, GA, AL & FL
Apalachicola Bay, FL
Canaveral Harbor, FL
Central & Southern Florida, FL
East Pass Channel, Destin, FL
Escambia and Conecuh Rivers, FL & AL
Fernandina Harbor – Kings Bay
Fort Myers Beach, FL
Fort Pierce Harbor, FL
Gulf Intracoastal Waterway – Includes the Florida portion of the Northern Gulf Intracoastal Waterway and the Western Gulf Intracoastal Waterway (Caloosahatchee River to Anclote River).
Inspection of Completed Works, FL
Jacksonville Harbor, FL
Jim Woodruff Lock and Dam, Lake Seminole, FL, AL & GA – Includes need for shoreline management activities and enhanced aquatic plant control.
Lake Okeechobee System Operating Manual revision
Manatee Harbor, FL – Includes need for reimbursements as directed in Senate Report 116-102 and additional funding for the Port Manatee Dredged Material Disposal Area.
Miami Harbor, FL
Naples to Big Marco Pass, Collier County, FL
Okeechobee Waterway, FL
Palm Beach Harbor, FL
Panama City Harbor, FL
Pensacola Harbor, FL
Port Everglades Harbor, FL
Port St. Joe Harbor, FL
Project Condition Surveys, FL
Removal of Aquatic Growth, FL
St. Augustine Harbor, FL
St. Johns River, FL
Suwannee River, FL
Scheduling Reservoir Operations, FL
South Florida Ecosystem Restoration, FL – Includes payments owed to the South Florida Water Management District and the Seminole Tribe of Florida for work performed by local project sponsors.
Tampa Harbor, FL – Includes need for advanced maintenance funds to ensure short-term navigability of federal channel for post-Panamax vessels.
Water/Environmental Certification, FL
Floridians depend on the expertise and diligence of the USACE—often in partnership with non-federal interests—to study, design, construct, maintain, and operate important water resources infrastructure across the Sunshine State. Thank you for your continued efforts in support of these essential projects and ongoing improvements in coordination at all levels of the USACE with non-federal interests in Florida.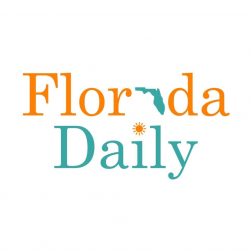 Latest posts by Florida Daily
(see all)