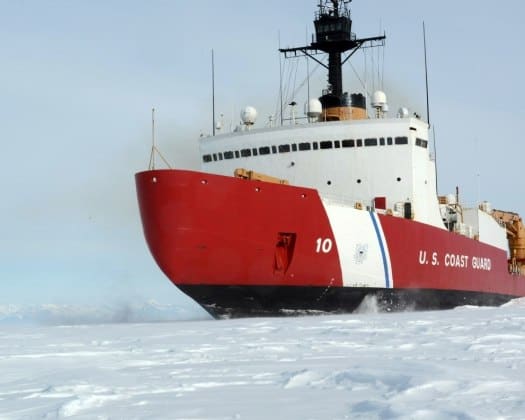 This week, Florida's two U.S. senators asked the U.S. Coast Guard (USCG) to keep a polar icebreaker program timeline in place for 2023 even as other nations–namely Russia and China–grow more active in the Arctic.
U.S. Sen. Marco Rubio, R-Fla., and U.S. Sen. Rick Scott, R-Fla., wrote the commandant of the USCG "to maintain the current polar icebreaker program timeline to ensure delivery of the new Polar Security Cutters by 2023 for the U.S. to remain on-par with foreign near-peer competitors, like Russia and China, in the critical Arctic Sea theater."
"The United States has not commissioned a new heavy icebreaker in decades, while other nations laying claims in the Arctic maintain healthy fleets. The USCG is expected to award an acquisition contract to begin construction on these vessels in the near-future," Rubio's office noted.
"While the United States' icebreaking capabilities have remained stagnant, Russia and China continue to advance policies and infuse resources into capitalizing the Arctic, including through the construction of additional icebreakers and intensifying economic relations across the region," the senators wrote.
The senators urged the Coast Guard "to implement a comprehensive strategy to procure the necessary fleet of icebreakers to ensure the U.S. is able to defend itself and its allies, and maintain assured access to the Arctic Sea theater."
Latest posts by Florida Daily
(see all)