 The U.S. Department of Transportation will offer $891 million in federal funds for 12 infrastructure projects across the nation including Miami-Dade County's South Corridor Rapid Transit Project.
U.S. Rep. Mario Diaz-Balart, R-Fla., who leads Republicans on the U.S. House Transportation and Housing and Urban Development (THUD) Appropriations Subcommittee, announced the funds on Friday. The DOT's Federal Transit Administration (FTA) will send the money through its Capital Investment Grant program.
"Throughout my tenure in Congress, I have succeeded in bringing billions of federal dollars for Southern Florida," Diaz Balart said on Friday before showcasing his almost two decades of work in Congress.
"Serving as chairman and now ranking member of THUD Appropriations, I've been especially involved in bringing federal resources to Miami-Dade to expand and improve our county's transportation system. I have often stated I am in a position to deliver the federal funds should Miami-Dade County ever bring forth a viable transit plan. Thankfully, our local leaders delivered," Diaz-Balart said.
"The SMART Plan is an innovative project that will greatly benefit our community. By moving forward with the creation of a 20-mile Bus Rapid Transit line along the plan's South Corridor, the county is taking an important step towards alleviating the traffic and gridlock we face daily. I commend Mayor Gimenez and several county commissioners for their leadership in finding state-of-the-art, workable transit solutions. I thank President Trump and Secretary Chao for making Miami-Dade's infrastructure a priority, and I look forward to continuing to deliver for the residents of Miami-Dade," he added.
Reach Kevin Derby at kevin.derby@floridadaily.com.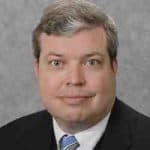 Latest posts by Kevin Derby
(see all)