 On Tuesday, U.S. Rep. Mario Diaz-Balart, R-Fla., was honored by the Florida Defense Contractors Association with the C.W. "Bill" Young Freedom Medal.
"This recognition, which has only been presented twice before, is given to individuals with a distinguished record of supporting our U.S. fighting forces," the congressman's office noted.
The award was named after longtime U.S. Rep. Bill Young, R-Fla., the first member of the Florida delegation to ever lead the U.S. House Appropriations Committee. Young also led the U.S. House Defense Appropriations Committee during his decades on Capitol Hill. First elected to Congress in 1970, Young represented parts of the Tampa Bay area until his death in 2013.
Diaz-Balart offered a tip of the cap to Young on Tuesday.
"I am deeply honored to receive this notable recognition. Bill Young was a giant among legislators, whose effectiveness and love of our nation left an everlasting legacy and precedent to be followed. As I have always stated, our nation's defense industry is not a budgetary issue but an absolute necessity. I have seen first-hand the critical role that Florida's defense industry plays in supporting our national security. Through my role on the appropriations committee, I'm committed to ensuring our men and women in uniform have the necessary resources to continue building a strong, robust national defense that serves as the cornerstone of America's security. I thank the Florida Defense Contractors Association for this award and for the crucial role they play in upholding the national security interests of the United States," Diaz-Balart said.
First elected to Congress in 2002, Diaz-Balart is already assured of another term in Congress as he does not face any challengers on Election Day next week. Diaz-Balart sits on the Appropriations Committee and the Defense Appropriations Subcommittee.
Reach Kevin Derby at kevin.derby@floridadaily.com.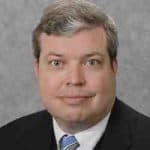 Latest posts by Kevin Derby
(see all)