 Florida state Chief Financial Officer (CFO) Jimmy Patronis named Miami Mayor Francis Suarez to the Florida Blockchain Task Force on Tuesday.
Last month, Patronis showcased the fledgling Florida Blockchain Task Force and began his search to name three appointees to it.
The state CFO's office laid out the responsibilities for the new task force.
"The task force will study if and how state, county, and municipal governments can benefit from a transition to a blockchain-based system for recordkeeping, data security, financial transactions, and service delivery and identify ways to improve government interaction with businesses and the public," Patronis' office noted. "The main focus of the task force is to identify the economic growth and development opportunities presented by blockchain technology. Appointees will assess the existing blockchain industry in the state and identify innovative and successful blockchain applications currently used by industry and other governments to determine viability for state level, as well as review workforce needs, and academic programs required to build blockchain technology expertise across all relevant industries."
Patronis weighed in on what the new task force will examine.
"I'm proud that the Blockchain Task Force is established within the Florida Department of Financial Services," Patronis said. "We will work to explore and develop a master plan for fostering the expansion of blockchain in our state and innovation will keep us at the forefront of this growing technological industry."
This week, Patronis turned to Suarez, a Republican who was first elected to the Miami City Commission back in 2009 and moved up to mayor in 2017.
"I am proud to appoint Mayor Suarez to Florida's new Blockchain Task Force to help explore and develop a master plan for fostering the expansion of the blockchain industry in our great state," Patronis said on Tuesday. "Mayor Suarez's deep understanding of how technology can best interface with government and passion for innovation will be a tremendous asset to building our state's understanding of this ever-growing technological tool. I thank the mayor for his tireless service to Floridians and look forward to working with him in this new role."
"I thank CFO Patronis for this fantastic opportunity to serve on Florida's innovative new Blockchain Task Force and I look forward to working to assess and harness the capabilities of this fascinating technology for the benefit of all Floridians. It is vital that our state is constantly adapting to new and innovative ways of conducting business and I'm excited about the possibilities of real-world applications of Blockchain technology," Suarez said.
After eight years in the Florida House and serving on the state Public Service Commission (PSC), Patronis was named to his current post in the summer of 2017 by then Gov. Rick Scott after Jeff Atwater resigned the position to take a job at Florida Atlantic University (FAU). Back in November, Patronis beat former state Sen. Jeremy Ring to win a term in his own right.
Reach Kevin Derby at kevin.derby@floridadaily.com.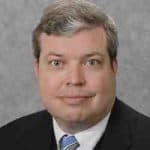 Latest posts by Kevin Derby
(see all)