 U.S. Rep. Michael Waltz, R-Fla., the first Green Beret to serve in Congress, announced his subcommittee assignments as he continues on the U.S. House Armed Services Committee.
Waltz announced he will serve on the U.S. House Strategic Forces and the Intelligence and Special Operations (ISO) Subcommittees.
"I am grateful for the opportunity to serve on these pivotal subcommittees that will have jurisdiction over a variety of pressing national security issues facing our country," said Waltz. "I look forward to bringing my experiences as a Special Forces officer and advocate of military space programs to help strengthen our nuclear triad, empower our Special Forces in the field, grow the Space Force, upgrade our missile and missile defense systems, and most importantly ensure we maintain a strategic edge over China."
"The Subcommittee on Strategic Forces has jurisdiction over Department of Defense and Department of Energy policies related to policy related to strategic deterrence, strategic stability, nuclear weapons, strategic and nuclear arms control, nonproliferation, nuclear safety, missile defense, and space," the congressman's office noted.
"The Subcommittee on Intelligence and Special Operations has jurisdiction over policies related to military and national intelligence programs, special operations forces, countering weapons of mass destruction, counter-proliferation, counterterrorism, and sensitive military operations," Waltz's office added.
A graduate of VMI, Waltz served in the Army Special Forces in Afghanistan. He worked in George W. Bush's administration, including as an advisor to Vice President Dick Cheney. Since then, Waltz has made the rounds on cable TV including as a Fox News contributor but he has also made appearances on CNN, MSNBC, PBS and other channels. In 2018, Waltz won an open congressional seat representing parts of Northeast and Central Florida, replacing Republican Ron DeSantis who was elected governor.
Reach Kevin Derby at kevin.derby@floridadaily.com.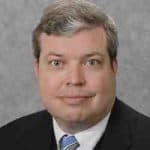 Latest posts by Kevin Derby
(see all)