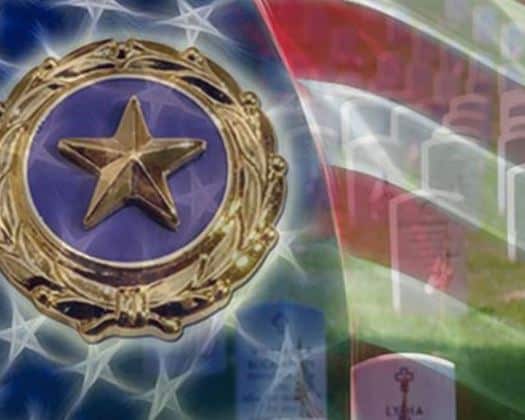 This week, U.S. Rep. Mike Waltz's, R-Fla., pushed his proposal to expand benefits for Gold Star Families.
Back in March, Waltz, the first Green Beret to serve in Congress and a member of the U.S. House Armed Services Committee, introduced the "SFC Brian Woods Gold Star and Military Survivors Act." U.S. Rep. Seth Moulton, D-Mass., and U.S. Rep. Don Bacon, R-Neb., were original cosponsors. Since then more than 30 other cosponsors have signed on including Florida Republican U.S. Reps. Vern Buchanan, Neal Dunn, Matt Gaetz, Brian Mast, Bill Posey and Ross Spano.
The bill was named after Army Sgt. 1st Class William B. Woods Jr., "who served with Waltz as an Army Green Beret and was killed on August 16, 2009 in Afghanistan during Operation Enduring Freedom," the congressman's office noted.
"The bill would: allow survivors that re-married to continue to have access to on-base facilities if they have dependent children; allow surviving spouses of service members who were killed while on duty to continue to receive DIC or SBP should they re-marry and ensures survivors that re-married before the bill becomes law are eligible to collect benefits moving forward; direct the Pentagon to pay the transportation costs of remains for those killed in combat back to their hometown for any memorial services and to a national cemetery of the surviving family's choice (current law only authorizes one trip); and authorize the Pentagon to extend the existing childcare service assistance program (for civilian providers) to survivors of service members that die in the line of duty," Waltz's office added.
This week, Waltz spoke before the U.S. House Veterans Affairs Committee, calling upon it to advance the bill.
"The families of our servicemembers wait for their loved one's safe return, anxiously awaiting to hear their voice and feeling the comfort of their warm embrace once more. Unfortunately, for some, the knock on their door instead initiates them into a fraternity no family wants to join," Waltz said. "That chilling knock changes them forever and makes them part of the Gold Star family.
"As a combat veteran and Green Beret, this is personal for me," Waltz added. "This is also a strategic issue for our volunteer military. We are 18 years into the War on Terror. I strongly believe we are in a multi-generational war. This is a team effort on these constant deployments and they are constantly deciding whether to continue to deploy. If our family support starts cracking, the entire foundation of our modern military is in trouble."
Back in May, the For Country Caucus, which Waltz helped found and currently serves as vice chairman, endorsed the proposal without opposition.
"Families of our fallen servicemembers confront many challenges. We should be enacting policies that lessen their hardships and honor the memory of their sacrifice," said U.S. Rep. Jimmy Panetta, D-Calif., who chairs the caucus. "Ahead of Memorial Day, the For Country Caucus is demonstrating our shared commitment to serving our nation's Gold Star families."
"Military families are bound by the solemn truth that service often carries a terrible price. As a veteran who has presented flags to the families of our fallen teammates, I believe our great nation can and should do more," said Bacon who is a vice chairman of the caucus. "Those that commit their lives to our security deserve more than our thanks – they deserve our commitment. For this reason, I am proud to stand with the members of the For Country Congressional Caucus in endorsing Representative Waltz's bill which strengthens this commitment."
"As a nation, we are forever indebted to our Gold Star families, the families of the brave men and women who made the ultimate sacrifice to protect our freedoms," said U.S. Rep. Chrissy Houlahan, D-Penn., who is a vice chairwoman of the caucus. "I'm honored to cosponsor this bipartisan legislation that would guarantee Gold Star families receive their earned benefits and not be subjected to harmful tax hikes. What they gave for this country can never be repaid; We must do all we can to support them."
Besides the Veterans Affairs Committee, the bill is also before the U.S. House Armed Services Committee. U.S. Sen. James Inhofe, R-Okla., has a related bill over in the U.S. Senate.
Kevin Derby can be reached at Kevin.Derby@floridadaily.com.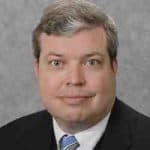 Latest posts by Kevin Derby
(see all)