This week, U.S. Rep. Mike Waltz, R-Fla., unveiled a proposal to expand benefits for Gold Star families.
Waltz, the first Green Beret to serve in Congress and a member of the U.S. House Armed Services Committee, introduced the "SFC Brian Woods Gold Star and Military Survivors Act" on Wednesday. U.S. Rep. Seth Moulton, D-Mass., who has opened the door to a presidential bid in 2020, and U.S. Rep. Don Bacon, R-Neb., are cosponsoring the proposal.
The bill was named after Army Sgt. 1st Class William B. Woods Jr., "who served with Waltz as an Army Green Beret and was killed on August 16, 2009 in Afghanistan during Operation Enduring Freedom," the congressman's office noted.
"The bill would: allow survivors that re-married to continue to have access to on-base facilities if they have dependent children; allow surviving spouses of service members who were killed while on duty to continue to receive DIC or SBP should they re-marry and ensures survivors that re-married before the bill becomes law are eligible to collect benefits moving forward; direct the Pentagon to pay the transportation costs of remains for those killed in combat back to their hometown for any memorial services and to a national cemetery of the surviving family's choice (current law only authorizes one trip); and authorize the Pentagon to extend the existing childcare service assistance program (for civilian providers) to survivors of servicemembers that die in the line of duty," Waltz's office added.
Waltz weighed in on the proposal on Thursday.
"The knock on the door that initiates a family into the Gold Star community is the most dreaded moment in a military family's life," Waltz said. "From that moment forward, these families deserve our best and most meaningful commitment in honor of their loved one's sacrifice for our freedom and security. This bill would ensure the Gold Star families of our fallen are cared for by giving their children and spouses the lifelong benefits they deserve and transportation costs for a burial and memorial worthy of their sacrifice."
"When Gold Star spouses are handed a folded flag, it comes with a sacred commitment from the American people. That commitment is for life," said Moulton. "That means Gold Star families should have the peace of mind that comes with knowing child care and funeral expenses are taken care of and that they will receive the nation's lifelong financial support."
"Our Gold Star and surviving family members deserve a commitment for life," Bacon said. "The SFC Brian Woods Gold Star and Military Survivors Act keeps faith with the spouses and families of the fallen. Since becoming a member of Congress I have committed myself to this cause. This legislation builds on the important progress we made last year and I am proud to co-sponsor this important next step with fellow veteran Representative Waltz."
The bill was sent to the House Armed Services and Veterans Affairs Committees. So far, there is no counterpart over in the U.S. Senate.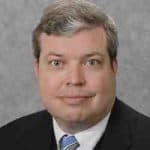 Latest posts by Kevin Derby
(see all)