Democrats might be buzzing about impeaching President Donald Trump but a Florida Republican took to the national airwaves to dismiss such talk.
On Sunday, U.S. Rep. Mike Waltz, R-Fla., appeared on CNN's "State of the Union" with Jake Tapper and weighed in on U.S. House Speaker Nancy Pelosi's, D-Calif., claim that there is a "constitutional crisis" over the Trump administration's reaction to the Mueller report.
"I just spent two weeks at home in North Florida. No one is talking impeachment," Waltz said. "They are talking healthcare, they are talking infrastructure – they're talking these big national security issues and they're frustrated that once again, it's such a bubble here that everybody is at loggerheads and not dealing with the issues they want dealt with."
Waltz also focused on Russian interference in American elections.
"We do have to draw a bright line between no collusion from the campaign to the Russians… versus the Russians attacking our constitutional system and attacking our electoral system, which they absolutely are doing. The Russians are absolutely [interfering in American elections,]…we have to stay focused on that because that is our democracy under attack," he said.
Waltz pointed to his work with U.S. Rep. Stephanie Murphy, D-Fla., on the matter. Earlier this month, Waltz and Murphy, U.S. Attorney General William Barr and FBI Director Christopher Wray on the matter, calling on them to "provide a classified briefing for the entire Florida congressional delegation on the nature and extent of the Russian government's efforts to interfere in Florida during the 2016 presidential election."
On Sunday, Waltz announced that the briefing will be held on Thursday.
Kevin Derby can be reached at Kevin.Derby@floridadaily.com.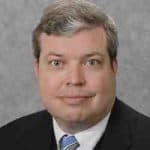 Latest posts by Kevin Derby
(see all)