While U.S. Rep. Neal Dunn, R-Fla., isn't exactly front and center this campaign cycle, the North Florida Republican is increasingly going to bat for President Donald Trump's reelection efforts.
Dunn and state CFO Jimmy Patronis appeared at a Trump campaign event in Miramar Beach last week and the second term congressman continued to beat the drums for the president's reelection this week.
"President Trump has proven himself and will continue to do so following the November election," Dunn insisted on Monday after Trump was nominated for a second term at the Republican National Convention. "I am proud to support President Trump and I applaud his efforts to keep America great."
On Tuesday, Dunn took aim at the Democrats.
"Democrats want to defund, destroy and dismantle our country," Dunn claimed. "Republicans will renew the American dream, restore our way of life, and rebuild the greatest economy in the world. We've done it once with President Trump, and we will do it again."
Representing a solidly Republican district which includes parts of the Panhandle and the Big Bend, Dunn can afford to focus on the presidential contest instead of his campaign for a third term. The Democrats did not bother to run a candidate against Dunn this election cycle though he has drawn two write in opponents in Kim O'Connor and Kristy Thripp.
Reach Kevin Derby at kevin.derby@floridadaily.com.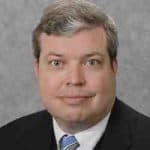 Latest posts by Kevin Derby
(see all)