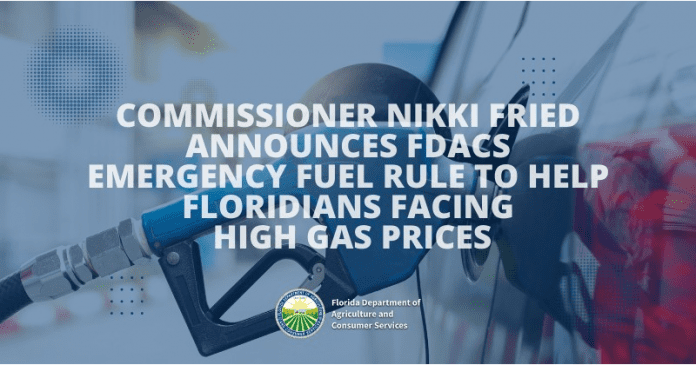 On Monday, state Commissioner of Agriculture and Consumer Services Nikki Fried announced that the Florida Department of Agriculture and Consumer Services (FDACS) Division of Consumer Services has issued an emergency rule allowing the sale of gasoline containing 15 percent denatured anhydrous ethanol, also known as E15, outside of the traditional seasonal fuel season.
The rule aims to increase the supply gasoline products due to the crude oil disrupted by the Russian war in Ukraine.
"After the Biden administration and EPA issued its emergency waiver on fuel standards, we took immediate action to provide Floridians with additional relief from high gas prices," said Fried. "With many already struggling with the increased cost of living due to the inaction of Tallahassee Republicans on issues impacting hardworking Floridians, Putin's unprovoked war has resulted in additional financial strains for Florida families at the pump. As the state agency regulating fuel quality in Florida, we remain committed to working with our federal partners to keep our fuel supply strong and to help those struggling during these difficult times."
On May 1, 2022 the U.S. Environmental Protection Agency issued a Reid Vapor Pressure Fuel Waiver temporarily lifting federal standards for fuel blends containing gasoline between 9 and 15 percent denatured anhydrous ethanol.    The action was taken in direct response to the extreme and unusual fuel supply circumstances caused by the war in Ukraine and was a required first step before state agencies could act.
After reviewing the EPA waiver, FDACS Division of Consumer Services determined without an adjustment to Florida's fuel standards in the face of an extraordinary situation, the state may be incapable of meeting demand leading to fuel shortages. FDACS filed emergency rule 5JER22-1, allowing all fuel suppliers to utilize additional fuel types to secure a consistent fuel supply and alleviate additional strain Florida's fuel market. The rule shall remain in effect for a period of 90 days or until the expiration of the EPA's waiver, whichever occurs first.
The full text of the rule may be seen below.
5JER22-1 Volatility Standards for Gasoline
Vapor Pressure Requirements. It shall be lawful to introduce into wholesale terminal storage tanks and offer for sale at retail outlets, gasoline containing at least nine (9) percent and up to and including fifteen (15) percent ethanol by volume with a vapor pressure of no more than 1.0 psi above the applicable vapor pressure class maximums, as specified in ASTM International designation D4814-20a. Such fuel held in terminal storage tanks on or before the expiration of this rule shall be lawful for distribution to retail outlets and sale by these outlets until supplies are depleted. This rule shall remain in effect for a period of 90 days or until the expiration of the United States Environmental Protection Agency's May 1, 2022, Reid Vapor Pressure Fuel Waiver, whichever occurs first.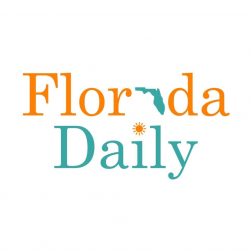 Latest posts by Florida Daily
(see all)