With the Legislature starting its regular session this week, Florida Agriculture Commissioner Nikki Fried could be on center stage as the only Democrat in the state Cabinet and with GOP majorities in the House and Senate.
Fried weighed in on Tuesday after Gov. Ron DeSantis offered his first State of the State address and the leaders of the Legislature kicked off the session.
"Many of today's comments by the governor, president and speaker are an encouraging start to the legislative session," Fried said before saying she stands with state House Speaker Jose Oliva, R-Miami Lakes, on some issues.
"I agree with Speaker Oliva on the transformative potential of telehealth to expand access to care. This is especially true in rural communities where our Department is seeking federal telemedicine funding, and in the ability to deliver mental health services to Floridians in need. I also agree with the Speaker on the need to reduce pharmaceutical costs, an issue which increased access to medical marijuana can address. And we agree on our mission to support our Panhandle communities and agriculture producers devastated by Hurricane Michael," Fried said before turning her attention to Senate President Bill Galvano, R-Bradenton, and DeSantis.
"President Galvano and I share a commitment to collaboration, putting policy before politics, and good government – a government that reflects the will of the people we were elected to serve," she said. "I applaud Governor DeSantis' call for bold action to protect Florida's environment. Water is the lifeblood of our state. We have a moral obligation to come together to conserve our state's lands, waters, and natural treasures, and to clean up the toxic algae, red tide, and pollution causing a public health and economic crisis for Floridians. I look forward to working closely with him to preserve the Florida our future generations will inherit."
Fried said she did stand against the Florida Republicans on some issues, including immigration.
"To be clear, we don't agree on everything. Expanding unaccountable charter schools comes at the expense of Florida's children in public schools, to whom we have a constitutional responsibility to provide a world-class public education. Arming teachers makes classrooms more dangerous and distracts from learning and teaching. Demonizing immigrants – Cubans, Venezuelans, and others who come seeking freedom for their families – divides our communities and denigrates their contributions to the fabric of America," Fried said.
"Our disagreements are not insignificant," she added. "But despite these divergences in opinion, I believe in a new day for our state, and I am confident we can find common ground, come together as leaders, and deliver results for the people of Florida."
Fried is in decent shape according to a poll released by the University of North Florida (UNF) this week even as a majority of Floridians are not sure what they think of her. While 58 percent of those surveyed are not sure what they think of Fried, 32 percent approve of her while 11 percent disapprove. Fried does better with Democrats with 33 percent approving of her and 13 percent disapprove of her while 54 percent are not sure. Even with Republicans, Fried is in decent shape among those who know her. Most Florida Republicans–63 percent–are not sure how she is doing while 29 percent approve of her and 9 percent disapprove of her.
The UNF poll of 870 voters in Florida was taken from Feb. 20-Feb. 27 and had a margin of error of +/- 3.3 percent.
Kevin Derby can be reached at Kevin.Derby@floridadaily.com.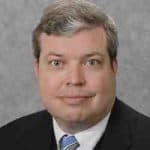 Latest posts by Kevin Derby
(see all)