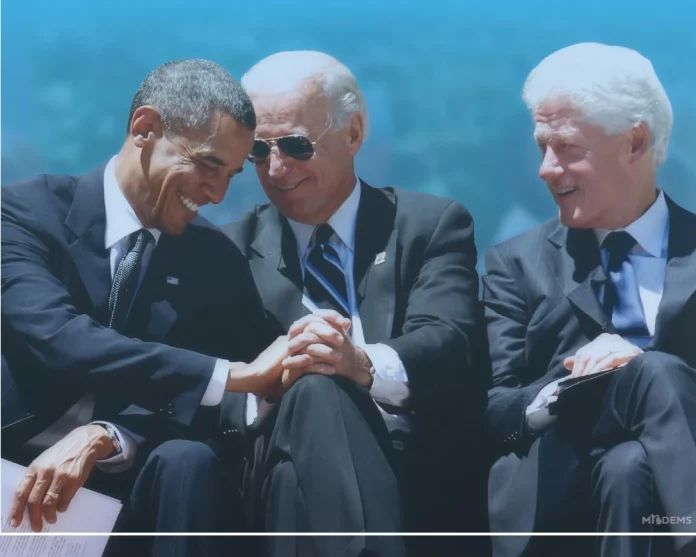 In an op-ed in The Hill, Doug Schoen, who worked as a campaign advisor to former President Bill Clinton and former U.S. Sec. of State Hillary Clinton, Doug Schoen stressed that President Joe Biden's job approval numbers are worse than Bill Clinton's and former President Barack Obama's at this point in their presidencies.
Several polls show Biden's job approval numbers hovering around 39-42 percent.
In September 2009, a Gallup survey showed Obama with 52 percent approval and 41 percent disapproval, better than where Biden currently stands. In 2010, Democrats lost 64 U.S. House seats and Republicans picked up six seats in the U.S. Senate.
In September 1993, a Gallup poll found that Clinton had an approval rating of 47 percent with 42 percent disapproving, again much better than Biden's numbers. In the 1994 midterms elections, Democrats lost 52 House seats and Republicans gained eight seats in the Senate.
Schoen pointed out there are similarities between the losses Democrats faced in 1994 and 2010 and what could happen to them in 2022.
In 1994, Democrats passed the largest tax increase in American history. In 2010, Obama and the  Democrats passed a large stimulus bill while Obamacare rapidly became unpopular with voters.
If history repeats itself, the proposed $3.5 trillion dollar spending bill, which includes large tax increases and more deficit spending, could become a liability for Democrats.
Republicans could also make political hay with redistricting as they control more state legislatures than the Democrats.
Schoen stressed, based on recent polls, if Biden continues to have low approval ratings next year, Democrats could lose more seats in 2022 than they did in 1994 and 2010.