 The GOP is targeting freshman U.S. Rep. Debbie Mucarsel-Powell, D-Fla., on her vote to reauthorize the "Violence Against Women Act."
Mucarsel-Powell, who sits on the U.S. House Judiciary Committee and chairs the Hispanic Caucus Women's Task Force, threw her support behind reauthorization on Thursday.
"The landmark Violence Against Women Act of 1994 ushered in transformative progress by calling for the protection of all Americans from violence and abuse and working to ensure all victims and survivors have the support they need. This critical reauthorization, which passed the House by a vote of 263 – 158, will safeguard and further build upon these life-saving protections for women and the LGBTQ+ community throughout Florida," Mucarsel-Powell's office insisted.
"Today and every day, I stand with those who have lost their lives, sense of safety, or suffered in anyway because of domestic violence or sexual assault. I hope the Violence Against Women Act will give victims and survivors a sense of justice and dignity as we continue to try to put an end to violence against women," said Mucarsel-Powell. "The bill includes important provisions that expand protections to transgender Americans and Native American communities. It also takes steps to protect victims of domestic abuse from gun violence. Women in abusive relationships are five times likelier to be murdered by their partner if there's a firearm in the home. As part of my effort to keep guns out of the hands of criminals, I was proud that this reauthorization closes the boyfriend loophole, blocking anyone convicted of stalking or assaulting a dating partner from obtaining firearms. No one who has a history of violence or abuse should ever be allowed to own a gun."
"This reauthorization fulfills Congress's responsibility to protect all Americans by reaffirming protections for every woman, as well as including vital improvements to address gaps in current law that have been identified by victims, survivors and advocates," the South Florida Democrat's office noted. "This bipartisan bill: improves the services available for victims and survivors of domestic violence, dating violence, sexual assault and stalking; expands the housing protections and financial assistance available for victims and survivors; improves protections for Native women, including by reaffirming tribal criminal jurisdiction over non-Indian perpetrators of domestic violence, dating violence, sexual assault, and stalking;  closes loopholes in current firearm laws in order help prevent 'intimate partner' homicides, by prohibiting persons convicted of misdemeanor stalking or dating violence from possessing firearms; and invests in tools and resources for law enforcement and evidence-based prevention programs that make our communities safer."
Mucarsel-Powell's vote drew the fire of the National Republican Congressional Committee (NRCC).
"Debbie Mucarsel-Powell today voted against a clean passage of the Violence Against Women Act (VAWA), which would provide shelter and assistance to women fleeing domestic abuse," the NRCC insisted on Thursday. "Instead, she opted to vote for a version infringing on religious rights and the Second Amendment that stands no chance of passing the GOP-controlled Senate.   But this is nothing new for the socialist Democrats, who consistently flaunt their hypocrisy when it comes to women's safety. Exhibit A: they allowed VAWA to expire in February without even proposing an alternative. Exhibit B: they are defending serial groper Joe Biden. Exhibit C: they are holding on to their donations from accused serial rapist Justin Fairfax. Exhibit D: they politicized a letter from Dr. Christine Blasey Ford against her wishes. Exhibit E: they did so as part of Chuck Schumer's grand plan to delay and obstruct."
"When it comes to the safety of women, the socialist Democrats are shameful hypocrites," said Camille Gallo, a spokeswoman for the NRCC.
Mucarsel-Powell defeated then U.S. Rep. Carlos Curbelo, R-Fla., in close race last year. Looking ahead to 2020, Mucarsel-Powell is expected to be in a close race in 2020. The National Republican Congressional Committee (NRCC) announced in February that she would be a top target next year.
The Democratic Congressional Campaign Committee (DCCC) has added Mucarsel-Powell to its "Frontline" program of vulnerable incumbents in swing seats and, last month, announced plans to hire staff in her South Florida district which includes parts of Miami Dade County and all of Monroe County.
Last week, Republican businesswoman Irina Vilariño launched a bid to challenge Mucarsel-Powell.
Kevin Derby can be reached at Kevin.Derby@floridadaily.com.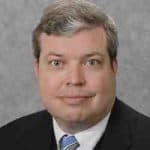 Latest posts by Kevin Derby
(see all)