The Florida Office of Financial Regulation announced on Wednesday that Jose Luis Leon, Richard Renner and Natalie Rogers were arrested and are accused of "racketeering, conspiracy to commit racketeering, securities fraud, organized fraud and grand theft in the first degree for their alleged role in an investment fraud scheme."
Chief Financial Officer Jimmy Patronis weighed in on the arrests.
"No matter the scheme, anyone who defrauds Floridians out of their nest egg are some of the worst fraud criminals. People work their entire lives to save money for their families' future. I want to make it clear: anyone who preys on our communities to pocket money for their own personal gain, will found and brought to justice. Thank you to every investigator and law enforcement officer involved in this case for bringing these bad actors to justice," Patronis said.
Interim Office of Financial Regulation Commissioner Pamela Epting weighed in on the arrests.
"I thank our investigators, the Florida Department of Law Enforcement (FDLE), the Key West Police Department, the Monroe County Sheriff's Office, and the Florida Attorney General's Office of Statewide Prosecution for their efforts in this case. The Florida Office of Financial Regulation will continue to work tirelessly with our partners to protect Floridians from financial criminals," Epting said.
FDLE Commissioner Rick Swearingen offered his take on the arrests.
"These suspects preyed upon their victims stealing their life's savings, wellbeing and peace of mind just to line their own pockets. FDLE will continue to work with our partners, like the Office of Financial Regulation, to stop devastating financial crimes like this one," Swearingen said.
"Leon, Renner and Rogers allegedly used Strategic Holdings Group, a purported investment fund company, to target investors through word-of-mouth and brochure advertising.  The trio purportedly represented themselves as sophisticated and experienced money managers with access to exclusive investments, such as energy-related limited partnerships, real estate, tax liens, private equity, precious metals, and other alternative assets, and allegedly offered eight percent per year return to investors. However, the investigation revealed that the trio purportedly used investors' money to fund their personal lifestyle. More than 20 victims are alleged to have been defrauded out of more than $7 million," the Office of Financial Regulation noted. "The case was jointly investigated by the Florida Office of Financial Regulation and the Florida Department of Law Enforcement. Arrests were made by the Key West Police Department and the Monroe County Sheriff's Office. The case is being prosecuted by the Florida Attorney General's Office of Statewide Prosecution."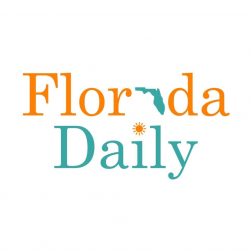 Latest posts by Florida Daily
(see all)