According to Rutherford's office, the bill "would create federal penalties for individuals who deliberately target local, state, or federal law enforcement officers with violence."
Florida's housing market reflected the impact of coronavirus pandemic and economic turmoil in the second quarter of 2020, particularly during April and May: higher median prices and more pending inventory, but fewer closed sales and fewer new listings compared to the second quarter of 2019, according to the latest housing data from Florida Realtors.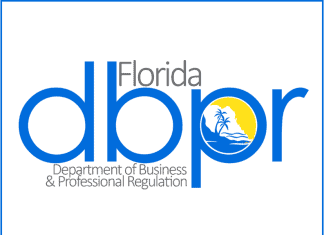 For the new, online testing options, candidates will need a functioning computer with a webcam, microphone and strong internet connection. During the online examination, candidates will be monitored by a live proctor through microphone and webcam.
President Donald Trump's reelection team is sending out some heavy hitters on a bus tour this week in the crucial I-4 corridor. Eric Trump, the president's second son, is headlining the push to get his father reelected.
"You make a lot of important decisions as president. But the first one is who you select to be your vice president. I've decided that Kamala Harris is the best person to help me take this fight to Donald Trump and Mike Pence and then to lead this nation starting in January 2021," Biden announced.
On Monday, Florida Chief Financial Officer (CFO) Jimmy Patronis sent a letter to Florida University Presidents statewide encouraging full participation in college fall sports this year.