Democrats from the Sunshine State are offering some praise for Gov. Ron DeSantis after his first legislative session which ended earlier this month. 
"Joe Biden's tired record of failed foreign policy and slow economic growth should sound the alarms for hardworking and proud Floridians," Hockenbury said.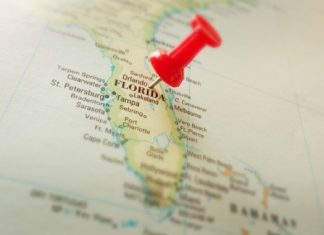 Voters in Volusia County were asked whether or not to approve a half-percent sales tax increase for roads, transit and water quality projects that would have raised $45 million annually for the next 20 years.
"Afghan translators are vital allies in our missions in the Middle East," Waltz said on Tuesday. "These are people who not only stood and fought with us – they died with us protecting the United States.
Back in February, Scott called on Prince Charles to abandon his planned trip to Cuba and visit Florida to meet exiles from the communist regime instead. Scott wrote the British government on the matter.
"As you know, recovery efforts following Hurricane Michael have been extremely difficult for Northwest Floridians, and the federal government must work with local communities in response to the unprecedented devastation," Rubio wrote Gaynor on Tuesday.