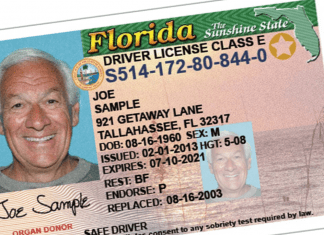 The state currently allows a temporary permit for some people here on either a tourist or work visa but a bill introduced by state Rep. Carlos Guillermo Smith, D-Orlando, would expand that to include any person living in Florida whether they are here legally or not.
Gimenez entering the race is a major coup for the GOP which was looking for a high profile candidate to challenge Mucarsel-Powell. Back in 2018, Mucarsel-Powell edged U.S. Rep. Carlos Curbelo, R-Fla. While there had been buzz that he could seek a rematch, Curbelo closed the door to that possibility.
On Wednesday, U.S. Sens. Rick Scott, R-Fla., Marco Rubio, R-Fla., and Tom Cotton, R-Ark. sent a letter to American Hospital Association President Richard Pollack requesting information on the steps they have taken to safeguard U.S. research and intellectual property from the influence of foreign adversaries, including Communist China.
"Age discrimination affects individuals across America, but it's a particular problem here in Florida because we have a larger percentage of older neighbors," said Castor. "It's an insidious problem- as you get older, you might lose your job and then it's very difficult to get hired back. And even if you do get hired back, it's rarely ever at the same salary level.
Last year, Rubio joined Democrat U.S. Sens. Chris Coons of Delaware, Patrick Leahy of Vermont and Bob Menendez of New Jersey to bring out the "Robert Levinson Hostage Recovery and Hostage-taking Accountability Act" which "cements in place programs to address hostage-taking, and gives the United States government new tools to rescue hostages and punish their captors."
Most of the funds--$3.86 million--is going to the Palm Beach County Sheriff's Office while the West Palm Beach Police Department is getting $57,597 and Palm Beach is getting $15,102.