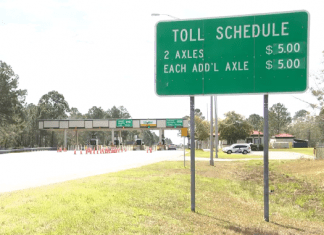 DeSantis ordered the rates lowered from $4.50 to $2.30 for drivers with a SunPass and from $5.00 to $2.75 for drivers paying cash. 
Florida TaxWatch President and CEO Dominic Calabro weighed in on Wednesday about the Back-to-School Sales Tax Holiday, which begins Sat., July 31 and ends Mon., Aug. 9.
The bill would "allow for an open re-enrollment for the nearly 1,600 veterans who withdrew from the Survivor Benefit Plan (SBP) prior to the repeal of the 'Widow's Tax' in the FY2020 NDAA."
Florida Republican U.S. Sens. Marco Rubio and Rick Scott and U.S. Reps. Mario Diaz-Balart, Carlos Gimenez and Maria Elvira Salazar signed the letter that was sent to Biden.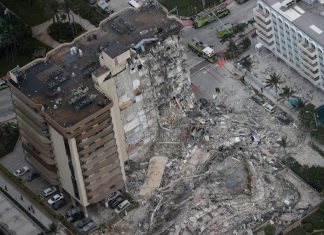 On the U.S. House Science, Space and Technology Committee, U.S. Rep. Charlie Crist, D-Fla., was able to amend the "National Institute of Standards and Technology for the Future Act" to include the funds with the committee backing the amendment. U.S. Reps. Carlos Gimenez, R-Fla., Bill Posey, R-Fla., Michael Waltz, R-Fla., and Dan Webster, R-Fla., all backed the amendment which also "directs NIST to identify the source of the failure, issue recommendations on how to prevent future collapses, and inform building codes for similar structures."
On Tuesday, Florida First Lady Casey DeSantis, the chairwoman of the Florida Children and Youth Cabinet, convened a meeting to hear Cabinet members' priorities, discuss the social stigma of mental health and provide updates on building resiliency in Florida's students.