ashley moody

-

search results

If you're not happy with the results, please do another search
In October, Moody launched an investigation into 21 companies selling vaping products in Florida and using marketing tactics that appear to target minors.
Through the app, the first of its kind, consumers can report allegations of price gouging in real-time directly to Moody's office. The app also allows consumers to attach pictures and copies of receipts more directly from smartphones when reporting suspected price gouging.
The 2020 Atlantic Hurricane Season began on Monday and runs through the end of November. Moody urged Floridians to review the preparedness guide now and understand that planning will be different this year as Floridians continue to take measures to mitigate the spread of COVID-19.
Moody insisted her concerns center on whether age verification tools on TikTok's application can be circumvented. If a child under the age of 13 can delete an account and obtain a new account on the very same device using a fake birthdate, specific protections for children may be evaded.
Sunshine Community Rx of Sarasota, d/b/a PrecisionMed Pharmacy sent around 1,000 text message solicitations to consumers in the Tampa Bay area offering at-home COVID-19 test kits for $85 each. More than 100 consumers purchased the kits, but PrecisionMed neglected to inform consumers that the kits were not approved for at-home use.
"With many studying, working and seeking health care from home during COVID-19, internet access is more important than ever before. Congress must act and must act now to help ensure Americans living in rural parts of our country can participate in school, work and other activities vital to our everyday lives," Moody said.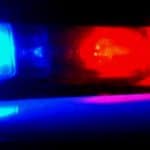 Earlier this month, U.S. Sen. Chuck Grassley, R-Iowa, and U.S. Sen. Cory Booker, D-NJ, unveiled the "Safeguarding America's First Responders (SAFR) Act" which has more than 20 backers in the U.S. Senate including original cosponsor U.S. Sen. Rick Scott, R-Fla.
Many retail stores, restaurants and other businesses in select industries are already partially open. Scammers may try to exploit the now expanding marketplace to take advantage of consumers and small businesses.
Floridians are eligible for more than $7.7 million in consumer restitution and more than $35 million in waivers for balances owed on certain car loans owned by Santander.
Reports of these facilities seizing residents' stimulus payments are beginning to surface nationwide. According to the Federal Trade Commission (FTC), some facility operators are seizing the stimulus payments of residents on Medicaid—justifying the seizure by claiming the facility, not the individual, is entitled to the federal benefit.