ashley moody

-

search results

If you're not happy with the results, please do another search
Continuing her "#BackToSchoolOAG" campaign to "provide information about internet safety, the dangers of drug use, risks associated with vaping and more," Florida Attorney General Ashley Moody turned her focus to e-cigarettes on Wednesday.
With children across the Sunshine State going back to school this week, Florida Attorney General Ashley Moody is stressing school safety.
In the wake of recent mass shootings in Texas and Ohio, Florida gun control groups are seeing a clear path for further gun restrictions in the Sunshine State.
This week, Florida Attorney General Ashley Moody named three new members to the Direct Support Organization (DSO) for the Statewide Council on Human Trafficking.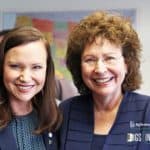 Florida Attorney General Ashley Moody and former Tampa Mayor Pam Iorio are teaming up with law enforcement and Big Brothers Big Sisters to encourage closer ties between police officers and children across Florida.
Moody pointed to language which would include rifles and shotguns that can hold more than ten bullets as assault weapons, insisting such language would "ban the possession of virtually every semi-automatic long-gun."
Florida Attorney General Ashley Moody focused on teen vaping this week, crossing the state to crack down on it even as she noted that one out of four high school students in the Sunshine State vape.
Attorney General Ashley Moody issued a Consumer Alert on Thursday following growing reports of a new multilayered scam involving skimming, spoofing and stealing financial information. The scam works like this: a scammer uses a skimmer to steal credit or debit card information, then uses spoofing technology to pose as the representative of a financial institution.
"The One-Ring Phone Scam is designed to trick targets into making costly international calls," Moody's office noted. "The scam begins with a call and a quick hang-up after one ring. The call is made from an international number, using numbers that at first glance appear to originate from inside the United States.
"These deceitful utility scammers can sound persuasive on the phone and will use scare tactics to trick consumers into making false payments," Moody said. "Consumers should be suspicious of any unsolicited phone call demanding money and report any suspicious activity to our office."