ashley moody

-

search results

If you're not happy with the results, please do another search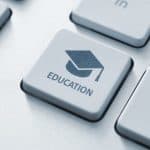 On Wednesday, Moody released simple tips and resources to help parents monitor students' online activity, block location tracking and begin a continuous conversation about safe virtual communications.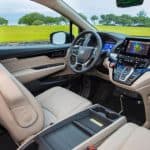 The agreement resolves allegations that Honda concealed safety issues related to defects in the frontal airbag systems installed in certain Honda and Acura vehicles sold in the United States. Takata Corporation, a long-time Honda supplier, designed and manufactured the systems with first installations in 2001 Honda model vehicles.
"The recommendations will stabilize the fund's finances and provide more flexibility to grantees who are providing services to victims and their families," Moody's office insisted. 
The discussion focused on the recent increase in Medicaid enrollment nationwide and fraud related to the COVID-19 pandemic. The group also discussed ways state and federal agencies can partner to protect taxpayer money and stop fraud and identity theft amid the current health crisis.
The proposed stipulated consent judgment, submitted to the court for approval, resolves an action filed by the Attorney General's Consumer Protection Division against Leandro Rodriguez, owner of Florida State Filing Corporate and Certificate Filing Service, for sending deceptive and misleading solicitations to businesses regarding the certificates.
U.S. Sen. Chuck Grassley, R-Iowa, and U.S. Sen. Cory Booker, D-NJ, teamed up in May to introduce the "Safeguarding America's First Responders (SAFR) Act." U.S. Sen. Rick Scott, R-Fla., cosponsored the proposal.
As the pandemic and resulting economic crises deepen, enrollment in Florida's Medicaid Program is increasing. More than four million Floridians now rely on Medicaid for health coverage, creating more opportunity for criminals to exploit the government benefit to steal taxpayer money.
According to Rutherford's office, the bill "would create federal penalties for individuals who deliberately target local, state, or federal law enforcement officers with violence."
Moody weighed in on the increase in line-of-duty deaths urging Floridians to support those who have sworn an oath to protect and serve. According to the Officer Down Memorial Page, the nation has now lost more law enforcement officers in the line of duty in 2020, than were lost all of last year.
Florida is one of 15 states, along with the federal government, settling allegations of kickback violations against Pacira Pharmaceuticals, Inc., d/b/a Pacira, a developer and manufacturer of pharmaceutical products based in Parsippany, New Jersey. Pursuant to the settlement terms, Pacira will pay $3.5 million plus interest, to Florida, the U.S. government and 14 additional states.