"This is also the first FDOT project reimbursed under the expedited FEMA reimbursement process, which the Florida Division of Emergency Management requested at the direction of Governor DeSantis."
With the highest gas prices seen in March over the last five years now over, the average gallon of gas in Florida cost $2.75 on Sunday, up 13 cents more than a week ago and almost 30 cents higher than a month ago.
"American consumers are facing a crisis of rising drugs costs and we can't wait any longer," Scott said. "I urge every senator to put themselves in the shoes of a family or a senior living on a fixed income who's seen their drug costs triple in just a few years."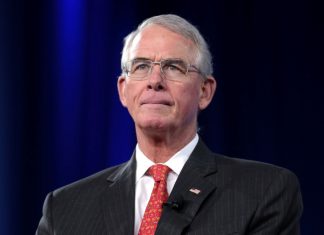 Rooney introduced a bill which would "prohibit a sanctuary jurisdiction from receiving federal financial assistance and protects local law enforcement officers within sanctuaries cities who cooperate with the Department of Homeland Security."
"President Trump has been calling out the biased media for pushing the Russia collusion hoax from the very beginning. Now that Special Counsel Robert Mueller has vindicated the president, some liberal journalists are pretending they did nothing wrong."
Noting that medical marijuana businesses continue to grow after 2016 when Florida voters added Amendment 2 to the state Constitution, Patronis said Congress needs to change how banks handle accounts from these enterprises.