"As Americans, we understand the value and importance of freedom and liberty in our everyday lives, and it is our duty to support those who are oppressed by dictators and denied the right to live their lives freely," Scott said.
Ron DeSantis announced the launch of the Governor's Initiative on Lawyers Assisting Warriors (GI LAW) on Thursday.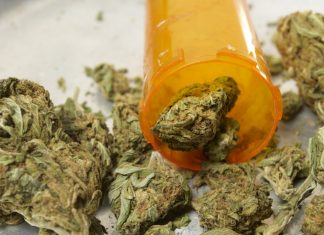 Jose Hidalgo believes his company is in good shape, as is the industry as a whole in Florida, but he is keeping a watchful eye on a bill moving through the Florida Legislature that would limit the amount of THC in a flower of marijuana to 10 percent.
U.S. Sen. Rick Scott, R-Fla., called on the administration to enact Title III earlier this week and his office weighed in on what such an action would do.
Today marks one year since thousands of courageous Nicaraguans took to the streets to protest the oppressive Ortega regime and its arbitrary measures against social security.
Senator Wright brings his own experiences to the table, having personally sponsored eight veterans to receive hyperbaric oxygen therapy; one of the five listed treatments in the bill.