Party lines mostly held on Thursday as Democrats in charge of the U.S. House passed the "George Floyd Justice in Policing Act" on a 236-181 vote.
The bill, which was named after George Floyd whose death while in police custody, sparked conversations on law enforcement and rest and generated national protests, some of which have led to unrest and violence, is not expected to clear the GOP-controlled U.S. Senate.
The bill bans chokeholds and ends no-knock warrants in some federal drug cases. The proposal also reforms qualified immunity for law enforcement officers and reduces racial and religious profiling. The bill also creates a national database on police misconduct. The legislation also limits police use of military equipment and would add more body and dashboard cameras.
Party lines held firm in Florida as every Democrat from the Sunshine State voted in favor of it while every Republican except U.S. Rep. Francis Rooney, R-Fla., voted against it. Rooney did not vote.
"Today I proudly voted for sweeping legislation that honors the life of George Floyd and condemns his murder by making long overdue reforms to policing in this country. This is an important moment that responds to the call of the African American community and all Americans who took to the streets to demand action from their elected leaders," said U.S. Rep. Stephanie Murphy, D-Fla., after the vote. "I'm glad to see us take this historic step in a way that acknowledges the good work being done by police officers across the country while putting in place measures to hold bad actors accountable. This reform is a strong first step and will help build a better system that prioritizes accountability in police conduct and justice for victims.
"Our fight for justice does not end here. I will continue listening to Black voices in my community and seeking input from forward-thinking law enforcement leaders who want to be allies in this effort. The Senate must now take up this bill or put forth their own meaningful proposal that reassures Black Americans that their lives matter," Murphy added.
"Today, I voted to pass the George Floyd Justice in Policing Act. While it is lamentable that it took Mr. Floyd's public execution by Minneapolis police officers to build widespread national support for this long overdue legislation, I am grateful for the opportunity to have played a role in the push to curb police brutality, end racial profiling, and bring accountability to our nation's police departments. Most important, it will save lives," said U.S. Rep. Frederica Wilson, D-Fla.
"One month ago today, we heard George Floyd utter his final words, 'I can't breathe.' For generations, countless black mothers and fathers have held their breath each time their sons left home, out of fear that they might be targeted by the police simply because of the color of their skin. As a mother, and for 30 years, the den mother to thousands of 5000 Role Models of Excellence boys, my heart broke when I heard him calling out for his mama, who died just two years ago. It shook me to the core because I have a black son and I know that he would have been calling for me, because most black boys think of their mothers as fixers," Wilson continued.
"This legislation is a bold first step toward ending the law enforcement practices that have so needlessly and cruelly taken the lives of too many black men and women, but it is just that—a first step. Much more must be done to address and eradicate the underlying causes of the racism and racial injustice that has always been tightly woven into the fabric of American life so that black families can finally breathe," Wilson concluded.
"Today the People's House will make clear that the deaths of George Floyd, Breonna Taylor, Tony McDade, Elijah McClain, and countless others will not be forgotten or in vain. The American people are crying out for change, for an end to systemic racism and injustice, and for peace in their communities. I hear their cries," said U.S. Rep. Charlie Crist, D-Fla. "The road to justice is long and winding, but today we have an historic chance to fight an historic wrong. This is not about right versus left, it's about right versus wrong. I urge Senate Republicans and the president to do the right thing and support the George Floyd Justice in Policing Act."
Republicans from the Sunshine State lined up against the proposal.
"Our communities have struggled at times to achieve fairness and justice when enforcing our laws. The legislation considered by the House tonight was brought forward in response to the tragic and senseless killing of Minneapolis resident George Floyd. It's clear the city of Minneapolis failed Mr. Floyd and those responsible are being must be held accountable and facing criminal charges," said U.S. Rep. Bill Posey, R-Fla.
"H.R. 7120 could have big consequences for public safety. Provisions included in the bill are designed to strip law enforcement officers of the same basic protections that most other government employees enjoy – qualified immunity. Qualified immunity protects government employees from personal liability lawsuits when they make reasonable mistakes on the job. However, qualified immunity does not provide immunity or protection from state or federal criminal charges being filed for an illegal act," Posey added. "Forcing every community to remove qualified immunity protections from law enforcement officers, who are government employees and operate at the direction of elected officials, could be irresponsible, and may lead to a law enforcement crisis as more experienced officers retire and fewer qualified people are willing to put their lives at risk to protect our communities. Police are vital to our communities and Congress needs to do more research on the long-term impacts of such a policy change.
"All Americans should feel safe in their own neighborhoods and I have cosponsored a more commonsense approach to protecting the public, respecting individual rights and ending the use of excessive force. If any state or local community wants to eliminate qualified immunity for their law enforcement officers, they can already do this, and they have always had the ability to do so. There could be good reasons as to why so few communities have been willing to take this step. Hopefully these objectionable provisions can be removed, and we can move toward a more bipartisan solution," Posey said in conclusion.
"Everyone in this chamber wants justice for George Floyd and his family. And they will get that, in a court of law, where justice belongs," U.S. Rep. Greg Steube, R-Fla. said. "If the Democratic majority truly wants to reform our police departments and If they truly want to fix the problems, then the focus should be on the agencies with the problems and their leadership. Not passing a progressive messaging bill in an election year that you know has no chance at becoming law."
U.S. Rep. Mario Diaz-Balart, R-Fla., called the GOP's alternative legislation a better solution than what the Democrats had to offer.
"Last week, Senator Tim Scott and Congressman Pete Stuber introduced the JUSTICE Act, which I am an original cosponsor of. This bill offered real, feasible solutions to increase accountability and transparency in our country's law enforcement agencies. During a floor speech this week, Senator Tim Scott emphasized that he would be willing to take amendment votes on any changes anyone believed necessary. Yet, Senate Democrats refused to even allow the bill to be debated. That is not bipartisanship. Meaningful and real police reform legislation will require work and negotiation from both sides of the aisle. The bill presented today by House Leadership is yet another messaging tactic that actually puts our police officers and community at risk and fails to include any bipartisan provisions," Diaz-Balart said.
Reach Kevin Derby at kevin.derby@floridadaily.com.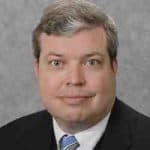 Latest posts by KEVIN DERBY
(see all)