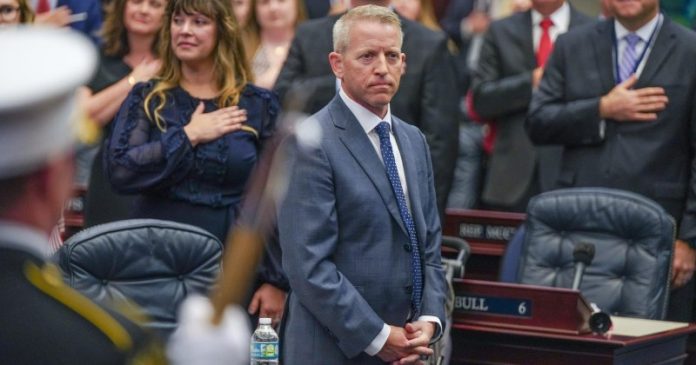 Insisting "all eyes are on Florida, as America's beacon of freedom and opportunity," new Florida House Speaker Paul Renner, R-Palm Coast, signaled he will us his new position to push for conservative values.
Taking the gavel this week, Renner struck a fiscally conservative note.
"Responsible spending decisions by our legislature and governor have made our state stronger than ever. We have balanced our budget, lowered our debt, and set aside record reserves. Let's just say, no one will ever confuse us for the federal government," Renner said in his first address as speaker. Sustained fiscal responsibility means Florida can bear the costs of hurricanes and still address other priorities."
To battle inflation, Renner offered some of his ideas in that speech.
"We will reduce taxes," he said. "We will tackle runaway insurance costs. We will make housing more attainable. We will confront the causes driving up the price of fuel and electric bills. Inflation is hurting everyone—and we will take action!"
Renner also warned about social liberalism impacting education and large businesses in that speech.
"We will commit ourselves these next two years to the safety and well-being of our children and their families, easing the financial burden of raising a family and defending our children from the many threats that confront them," Renner said. "Meanwhile, we will always remain vigilant in the defense of the rule of law and the constitutional rights of our citizens. We have earned our reputation as the Free State of Florida… and my pledge to you is we will boldly defend life, liberty and freedom for all our citizens!"
Last week, Renner named state Rep. Chuck Clemons, R-Jonesville, to be his speaker pro tempore.
"When recalling the first time he entered the chamber of the Florida House, Representative Clemons said, 'I do not deserve to be here.' True leaders have such reflections because they recognize the weight and value of the sacred trust voters place in us. I am honored to call him a colleague and a friend. Representative Clemons embodies servant leadership, and his experience throughout his time in the Legislature will help ensure we conduct our business on the House floor professionally and efficiently," Renner said.
For his part, Clemons agreed with Renner that Florida is drawing national attention as Gov. Ron DeSantis considers running for president. Clemons called this "a historic moment where all eyes are on the Sunshine State" and praised Renner.
" I am grateful for his friendship, his leadership, and his commitment to leading the Florida House with courage and principle," Clemons added.
State Rep. Michael Grant, R-Port Charlotte, is back as majority leader.
"The best leaders in our process excel at guiding members through the challenges and opportunities they face during their time of service in Tallahassee. Representative Grant's skill in moving bills through the legislative process and management of floor debate positions our 85-member supermajority for success," Renner said.
"I look forward to championing his vision to seize this historic moment for Florida and leave our state better off than we found it," Grant said about Renner.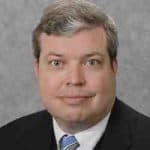 Latest posts by Kevin Derby
(see all)