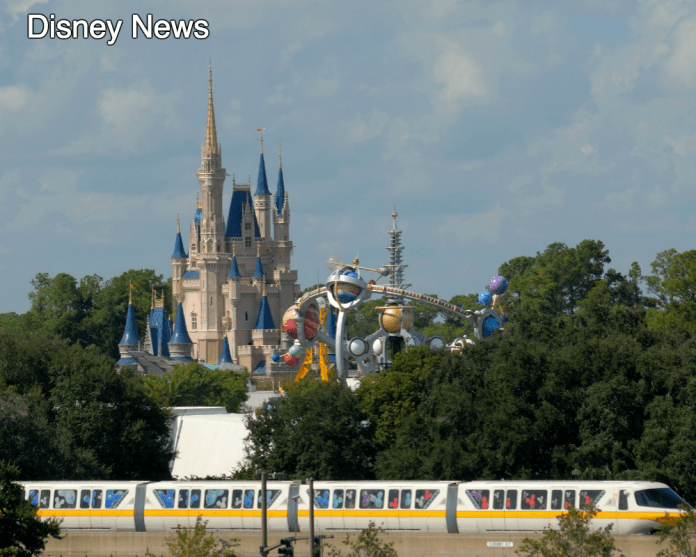 Walt Disney World's Magic Kingdom, the perennial champion of theme park popularity, continued its reign in 2018 but a bigger story may be found in an underdog showing upward momentum as SeaWorld's attendance improved according to the 2018 global attractions report from Themed Entertainment Association (TEA) and AECOM.
To the surprise of nobody in the tourism industry, Walt Disney World led all theme park resorts on attendance, with 157,311,000 visitors worldwide in 2018, a 4.9 percent increase over 2017. Every Disney park was listed in the rankings of the top 25 most visited amusement/theme parks worldwide in AECOM and TEA's annual Theme Index and Museum Index.
New attendance records will likely be set at Disney the end of 2019. Florida saw a record- high 126 million tourists in 2018, and more than 35.5 million tourists visited Florida during the first three months of 2019, surpassing last year's record- high for the first quarter of the year. AAA Travel said Orlando is the top vacation destination booked by Americans for this summer, with part of that feat likely due to Star Wars' Galaxy's Edge scheduled grand opening at Walt Disney World on August 29 at Disney's Hollywood Studios.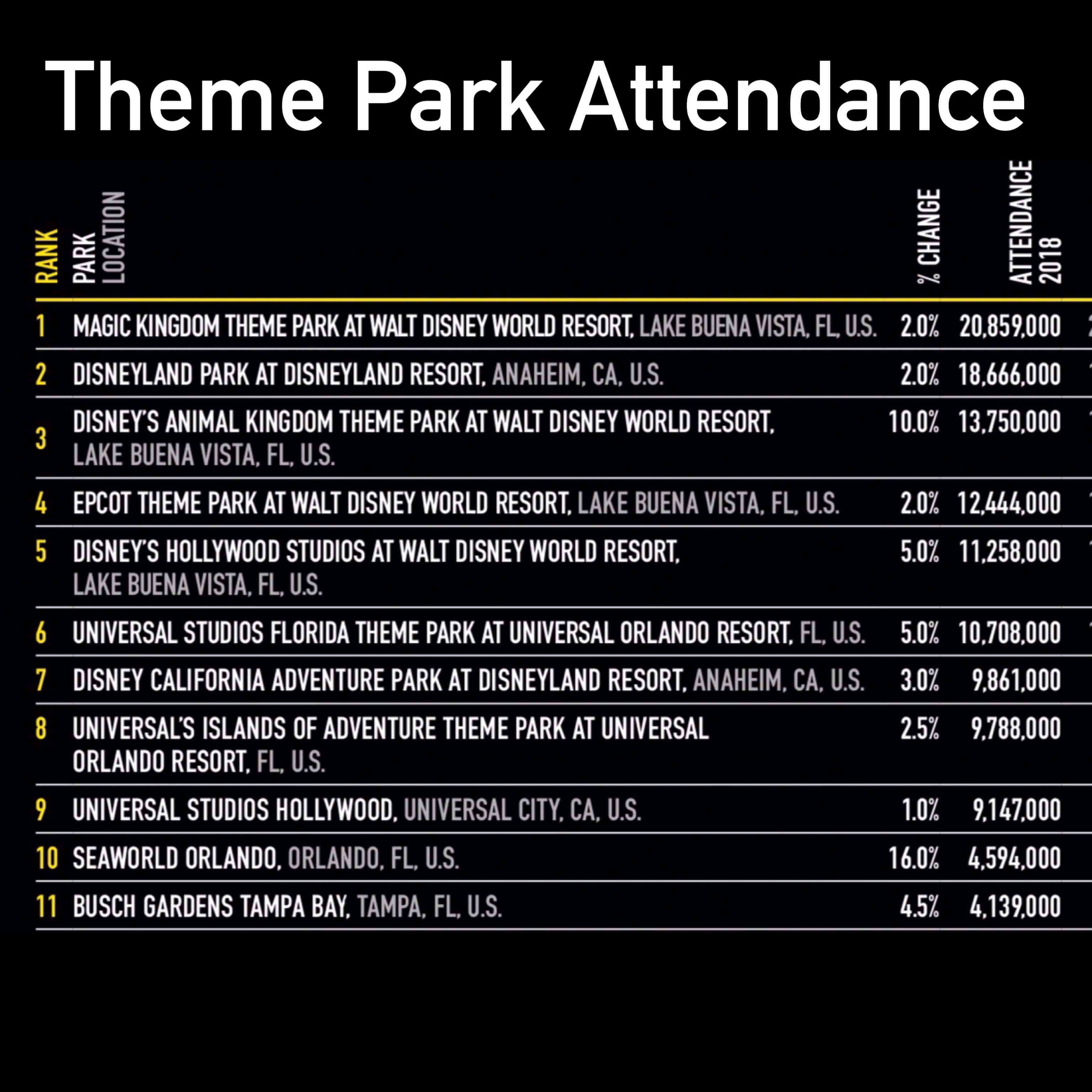 In addition to the Star Wars section, guests who arrive in the fall of 2019 will be the first to get a chance to ride a new park-to-park transportation service, known as the "Skyliner" gondola system. According to Disney, the Skyliner will connect Disney's Hollywood Studios and Epcot to four resort hotels: Disney's Art of Animation Resort, Disney's Pop Century Resort and Disney's Caribbean Beach Resort as well as Disney Vacation Club property Disney's Riviera Resort.
Universal Studios parks in North America earned modest attendance increases overall in 2018, with the biggest growth at its water theme park, Volcano Bay. Universal announced Hagrid's Magical Creatures Motorbike Adventure will open June 13, 2019. The Harry Potter themed roller coaster is one of the most highly-anticipated rides in park history. Past Harry Potter additions in Universal's parks have spurred interest and increased attendance figures.
One stat that may surprise some industry leaders was the rally by SeaWorld.
According to AECOM and TEA, SeaWorld's 2018 attendance figures recoup the previous year's decline and surpass it, helped by significant increases at SeaWorld Orlando and SeaWorld San Diego as well as a modest increase at Busch Gardens Tampa. A recently-opened ride at Busch Gardens may boost attendance in 2019. A steel roller coaster named "Tigris", touted as Florida's tallest roller coaster, opened April 19. Tigris has a top speed of more than 60 miles per hour and it hits heights of 150 feet.
Latest posts by News Desk
(see all)