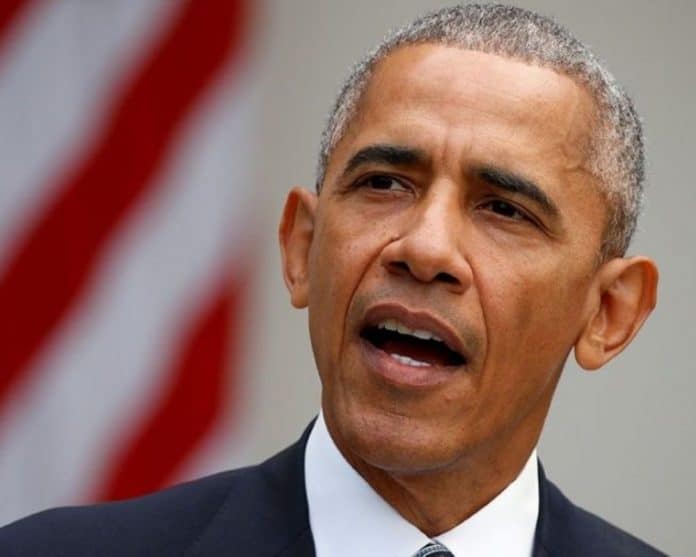 In September, the leadership of the U.S. House GOP unveiled its "Commitment to America" plan on issues Republicans plan to address if they take over the chamber after the November elections.
One of the issues that is not mentioned is the repealing of Obamacare.
For years, the GOP has campaigned against the individual and business mandates inside then-President Barack Obama's signature healthcare act that was passed in 2010 under Democratic control.
The calls for repealing have been staples of every national Republican campaign until now.
"I think they've given up the ghost on the topic," said David Williams from the Taxpayers Protection Alliance.
Williams and other free market analysts have opposed Obamacare for years. At one time, Williams said, conservatives were hopeful about eliminating Obamacare, especially when then-President Donald Trump came in with Republican majorities in both chambers on Capitol Hill. But, despite GOP control of the U.S. Senate, there were not enough voters in the upper chamber to overturn Obamacare.
"We heard repeal and replace from Republicans and when they had control," said Williams. "They couldn't accomplish either."
Williams noted the Republicans at least stopped the individual mandate, which required people to buy health insurance.
In the meantime, top Republicans on Capitol Hill sound like they are accepting the idea that Obamacare will be around for the immediate future.
"I think it's probably here to stay," said U.S. Sen. John Cornyn, R-Tex.
In the meantime, House Republicans, including U.S. Rep. Vern Buchanan, R-Fla., have laid out some healthcare proposals if they take over Congress, which include "enabling states to approve a wider variety of health plans to facilitate more competition and affordability, encouraging more portable health coverage" and "giving small business more options for competitively priced insurance for their employees, making Health Savings Accounts accessible to more people to personalize their health care and save for future needs."
For the time being, Republicans have toned down the rhetoric against Obamacare.
Williams told Florida Daily the next debate focusing on Obamacare will be the advancement of Medicaid expansion in states run by Republican governors.
Currently 39 states have opted into the Medicaid expansion plan, with the rest of the states, including Florida, choosing to forego it.