On Monday, U.S. Sen. Rick Scott, R-Fla., came out swinging at the Biden administration, particularly U.S. Transportation Sec. Pete Buttigieg over potentially imposing a mileage tax and raising the gas tax.
Buttigieg seemed to open the door to raising the taxes in an interview with CNBC at the end of last week as he mulled over to pay for the administration's infrastructure plans, saying the mileage tax "shows a lot of promise."
"If we believe in that so-called user pays principle, the idea that part of how we pay for roads is you pay based on how much you drive," he said. "The gas tax used to be the obvious way to do it — it's not anymore, so a so-called vehicle-miles-traveled tax or mileage tax, whatever you want to call it, could be a way to do it."
But in an interview with CNN on Monday, Buttigieg backed down from his previous comments, insisting a mileage tax was "not part of the conversation about this infrastructure bill" and closing the door to raising the gas tax.
Scott pounced on Buttigieg's comments on Monday.
"Earlier this month, I wrote to Secretary Buttigieg to outline my opposition to any tax increase," Scott said. :The Democrats claim to care about American families, but raising the gas tax or creating a vehicle miles traveled tax disproportionally hurts low and fixed-income households. Instead of focusing on growing the economy so Congress has the money to invest in infrastructure, the Democrats want to binge spend $4 trillion – money we don't have as we approach $30 trillion in debt – on an untargeted infrastructure plan, and raise your taxes to pay for it. It makes no sense. It's time for Biden and Buttigieg to face reality and resist unfair tax increases."
Scott said Democrats would do well to look to his eight years in Tallahassee.
"You can invest in infrastructure while growing the economy and jobs. I know it's possible because we did it when I was governor of Florida. The Democrats need to stand up for American families and start following the proven economic playbook we created in Florida," Scott said.
In the meantime, Buttigieg is expected to roll out the administration's infrastructure plan later this week with estimates ranging around $3 trillion.
As part of the most recent stimulus package, there are other infrastructure funds on the table. Buttigieg announced on Monday that U.S. Department of Transportation's Federal Transit Administration (FTA) now has $30.5 billion "to support the nation's public transportation systems as they continue to respond to the COVID-19 pandemic and support President Biden's call to vaccinate the U.S. population."
"Transportation workers are serving on the front lines of this pandemic: delivering the vaccine, getting people to essential jobs, and providing goods and services to people who need them," said Buttigieg. "The critical American Rescue Plan funding we are announcing today will help prevent service cuts, protect employees from layoffs, keep riders and workers safe, and strengthen our economy."
"The American Rescue Plan Act includes $30.5 billion for public transportation, including $26.6 billion to be allocated by statutory formulas to urban and rural areas, tribal governments, and for the enhanced mobility of seniors and individuals with disabilities, and $2.2 billion to FTA grant recipients in communities that demonstrate additional pandemic-associated needs. Funds will be made available at 100-percent federal share and primarily directed to operations and payroll. An additional $1.7 billion is provided for projects in the Capital Investment Grants (CIG) Program and another $25 million for competitive planning grants," DOT noted on Monday.
"This is an important moment in our nation's pandemic response," said FTA Acting Administrator Nuria Fernandez. "The American Rescue Plan Act contains funding to help speed up vaccine distribution and provide relief to transit agencies so they can continue to provide service to the many Americans who depend on transit to get to essential jobs, healthcare and vaccine appointments."
Reach Kevin Derby at kevin.derby@floridadaily.com.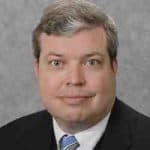 Latest posts by Kevin Derby
(see all)