This week, U.S. Sen. Rick Scott, R-Fla., wrote Federal Bureau of Investigation (FBI) Director Christopher Wray requesting updates on steps the agency has taken to address critical deficiencies in its handling of actionable intelligence on the perpetrators of acts of mass violence in Florida, including the tragic shootings at Marjory Stoneman Douglas High School and Pulse Nightclub. The letter is as follows:
This February marked the one-year anniversary of the Marjory Stoneman Douglas High School shooting in Parkland, Florida, that claimed the lives of 17 innocent victims and continues to impact that community. Over the past year, I have met with the families of those victims, and the remarkable strength they have shown in the aftermath of such an unspeakable tragedy is inspiring.
Following this attack, I signed into law the "Marjory Stoneman Douglas High School Public Safety Act," which implemented programs to improve school safety and enhance law enforcement's ability to intervene when an individual poses a substantial risk of self-harm or harm to others.  The legislation also established the Marjory Stoneman Douglas High School Public Safety Commission to investigate systemic failures that resulted in this devastating incident.
In the aftermath of the attack, repeated failures by the Federal Bureau of Investigation (FBI) to investigate and act on specific tips received about the shooter came to light.  Most troubling, a detailed warning received by the FBI's national call center just weeks before the attack was never forwarded to the South Florida field office, even after it was linked to the earlier threat logged by your agency.  I first learned of the FBI's investigative failures as I was leaving the funeral of one of the victims, and I understand the families of the several victims were informed of such lapses by a conference call.
I am sure that you agree these failures are inexcusable, and so I request an update on the steps you have taken to hold accountable those responsible for these grave lapses in your agency's core investigative function.
Additionally, given the FBI's documented pre-attack interactions with other high-profile perpetrators of heinous acts of violence in Florida in recent years – including the attacks at the Broward airport, the Pulse nightclub, and the Tallahassee yoga studio – I request an update on the measures you have taken to improve the agency's identification of and intervention against legitimate threats of mass violence.  Although no action can bring back the victims lost in these senseless attacks, demanding accountability for lapses that enabled them to occur can help avoid similar tragedies in the future.
Thank you for your prompt attention and responses to these requests.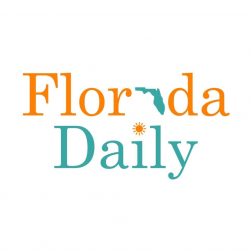 Latest posts by Florida Daily
(see all)