With Hurricane Dorian impacting Florida's Atlantic coast, Gov. Ron DeSantis spent a busy day on Wednesday as he remained in touch with emergency management officials and weather experts.
DeSantis weighed in on Wednesday night and he offered strong praise for emergency management officials and first responders across the state.
"With Hurricane Dorian moving past Florida, our state agencies and personnel are focusing on recovery and restoration efforts along the East Coast," said DeSantis. "Florida is blessed to have some of the best emergency management officials and first responders in the nation and I could not be prouder to lead such a talented and selfless team of public servants.
"Over the past week, response teams from the county level to the Florida National Guard demonstrated incredible professionalism in the face of a Category 5 hurricane. In coordination with our local and federal partners, Florida stands ready to respond to any emergency as we move forward this hurricane season," the governor added.
Florida Department of Emergency Management Director Jared Moskowitz reminded Floridians that hurricane season is far from over.
"While Florida was fortunate that Hurricane Dorian stayed off our coast, we are still in peak hurricane season and we must remain focused to make sure the state is prepared to respond to any storm," said Moskowitz. "I urge every resident to be prepared and continue to take every storm seriously. As we begin to wind down efforts at the state level, I want to thank all of the staff, and every volunteer and first responder who heard the call and mobilized to help. As damage assessments are performed in the coming days, the state stands ready to assist with any support counties may need."
DeSantis received briefings from Moskowitz and State Meteorologist Amy Godsey on Wednesday. He also met with U.S. Coast Guard Captain Ronald Catudal and talked with former U.S. Amb. to the Bahamas John Rood on how to help the Bahamas which were devastated by the hurricane.
Reach Kevin Derby at kevin.derby@floridadaily.com.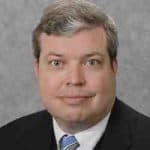 Latest posts by Kevin Derby
(see all)