Former U.S. Rep. Ron DeSantis, R-Fla., the Republican gubernatorial candidate in Florida, raised the stakes this past weekend as he looks ahead to November, comparing Tallahassee Mayor Andrew Gillum, his Democratic opponent, to former President Barack Obama.
DeSantis laid out a stark warning for conservatives on Sunday.
"Democrats across the country are calling Andrew Gillum the next Barack Obama," DeSantis insisted before looking to the 2020 presidential election. DeSantis is a prominent supporter of President Donald Trump and has the White House's support in the gubernatorial election. "They're desperately counting on Gillum to ignite their progressive base and launch the Democratic party back into the White House in 2020.
"We've already seen how disastrous Obama's agenda was for the entire country. We can't allow his progressive heir to use Florida to launch his own path to the White House," DeSantis added, insisting Gillum is "Obama's heir" who is planning on "reviving Obama's legacy in Florida."
DeSantis maintained that the gubernatorial election had national implications.
"This fight is about more than just Florida or who sits in the governor's office," he insisted. "It's about the very future of our country. Obama and his elitist liberal allies had their chance to lead our country, but then in 2016 the silent majority historically rejected his radical agenda when we elected Donald Trump. Now in 2018, it's our chance to drive that message home and let them know their dangerous ideas will never have a place in American politics ever again. For years, I've watched Obama and his progressive allies turn countless prosperous cities into crime-ridden wastelands where middle-class families struggle to get by and get ahead. And if we don't step up and take action now, Gillum will bring those same dangerous policies to all of Florida. It's up to us to defeat Andrew Gillum on November 6th before he has the chance to become the Obama 2.0."
While Gillum is off the campaign trail to focus on helping Tallahassee recover from Hurricane Michael, the Florida Democratic Party (FDP) took aim at DeSantis on Monday, showcasing an article from the Tampa Bay Times hitting the former congressman for having no healthcare plan.
"With 22 days until Election Day, Ron DeSantis still has no plan to address Florida voters' most important issue: healthcare. A devastating headline in yesterday's Tampa Bay Times summed up the DeSantis' campaign stunning decision to completely ignore healthcare and protections for pre-existing conditions," the FDP insisted.
"DeSantis' failure to address health care — and his record of voting against pre-existing conditions — has emerged as a major liability for him on the campaign trail. DeSantis' events have been met by protestors standing against his health care record. And DeSantis has repeatedly promised reporters he was just days away from laying out a health care plan. But just weeks until election day, he still has no plan," the FDP added.
"Ron DeSantis can't reveal his healthcare plan, because he knows it's toxic: he believes people with pre-existing conditions don't deserve healthcare," said FDP spokesperson Kevin Donohoe on Monday. "Ron DeSantis isn't just running for governor — he's running from his record of voting to gut protections for pre-existing condition and take away millions of Floridians' health care. This is the healthcare election — and DeSantis' failure to lay out to address Floridians' top issues is an act of political and moral malpractice."
Kevin Derby can be reached at Kevin.Derby@floridadaily.com.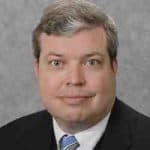 Latest posts by Kevin Derby
(see all)