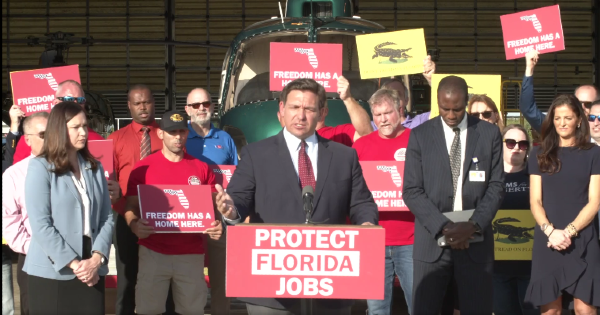 This week, Gov. Ron DeSantis called for a special session of the Florida Legislature "to provide protections for employees facing termination because of unfair, discriminatory COVID-19 vaccine mandates and to reaffirm that government entities including school districts may not fire any employee based on COVID-19 vaccine status."
On Thursday, DeSantis, Lt. Gov. Jeanette Nuñez, Florida Attorney General Ashley Moody and state Surgeon General Dr. Joseph Ladapo offered their reasons for why a special session is needed in Tallahassee.
"Your right to earn a living should not be contingent upon COVID shots," said DeSantis. "When the vaccines first came out, we worked very hard to provide it, particularly to our elderly, but we said from day one: we will make it available for all, but we will mandate it on none because ultimately we want individuals to make the determinations about what is right for them. I want a state in which people are able to maintain their livelihoods, earn a living, and provide for their families. And if the federal government or big corporations are hurting people, then we have a responsibility to step up and lead."
"Mandates have no place in the free state of Florida," said Nuñez. "I am proud to stand with Governor DeSantis to provide protections for employees facing discrimination over vaccine status. Our administration will continue to fight for freedom."
"I am proud to stand with Governor Ron DeSantis to push back against unlawful vaccine mandates," said Moody. "We will always fight illegal government actions that negatively impact first responders, America's workers, and public safety."
"Condemning Americans to financial instability is detrimental to the well-being of this country and to public health," said Ladapo. "The governor has made it clear: Florida will not stand by and allow hard working citizens to be subjected to unemployment because they are being forced to show vaccine documentation, especially those who have remained on the front lines of COVID-19 for nearly two years now. The Department of Health will continue to protect Floridians through multi-faceted and data-driven solutions, not overreach."
The governor's office made it clear where DeSantis stood and what he wants from the Legislature.
"Violating government entities should be held accountable. Employers' broad liability protections should also be reevaluated if they harm employees through vaccine mandates," the governor's office noted. "In addition, we are asking the Florida Legislature to provide greater protections to parents to manage the health care decisions of their children, including the freedom to opt their children out of mask mandates. According to Florida Department of Health data over the last twelve to fourteen months, COVID-19 infection data from Florida counties reflects no meaningful difference between counties with parent opt-outs for mask requirements."
The leadership of both legislative chambers, which the GOP control, sounded ready to work with DeSantis.
Florida House Speaker Chris Sprowls, R-Palm Harbor, and state Senate President Wilton Simpson, R-Trilby, released a joint statement on the matter.
"Across the country, hard-working employees and business owners trying to make a living are being threatened by the Biden administration's reckless one-size-fits-all approach to COVID-19 vaccine mandates. Meanwhile, the rights of parents are being trampled on. Florida will respond to this gross overreach by the federal government," they said. "In the coming days, we will review the governor's specific proposals as well as discuss our own ideas for legislative action, including whether now is the time for Florida to withdraw from the Occupational Safety and Health Administration and establish our own state program. We believe that by doing so, Florida will have the ability to alleviate onerous federal regulations placed on employers and employees.
"We stand with the dedicated health care workers, law enforcement, first responders, military service members, and all workers across the country who never got a day off and couldn't work from home during the pandemic. Too many of our esteemed heroes are facing termination thanks to heavy handedness at all levels of government. During the upcoming special session, our goal is to make our laws even more clear that Florida stands as refuge for families and businesses who want to live in freedom," Sprowls and Simpson added.
Across the aisle, Democrats in the Legislature, including state House Minority Leader Bobby DuBose, D-Ft. Lauderdale, criticized the governor for calling a special session.
"It's disappointing to see the governor prioritize his personal ambitions above the safety and wellbeing of all Floridians yet again when pressing issues affecting Floridians like affordable housing, the broken unemployment system, and providing aide to struggling small businesses are still present," said DuBose. "Polls also show that a strong majority of Americans believe that requiring the vaccine or testing is our best way out of this pandemic and a return to our lives. Floridians want the freedom to get back to their daily lives and the most effective way to do that is by vaccine and testing requirements that slow the spread of the virus."
Over in the upper chamber, Senate Minority Leader Lauren Book, D-Plantation, and her team released a joint statement on Thursday.
"In what is a clear attack on Florida businesses and local leaders who have taken steps to protect Floridians, Governor DeSantis has threatened legislators with a special session to override the will of the people. As legislators, we are charged with a duty to protect the health and well-being of our residents and denying businesses the freedom to decide the best protocols is outrageous and out of line with our American values," said the Senate Democratic leadership. "The governor's threat will cost taxpayers over $72,000 for each day of a special session, likely totaling nearly $1 million once all is said and done. As the governor continues to politicize public health by dragging the Florida Legislature into his partisan fight against science and the Biden administration, Senate Democrats will continue to stand up for the values, principles and policies that ensure Floridians can live freely and safely from government overreach."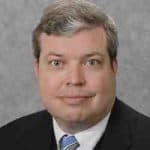 Latest posts by KEVIN DERBY
(see all)