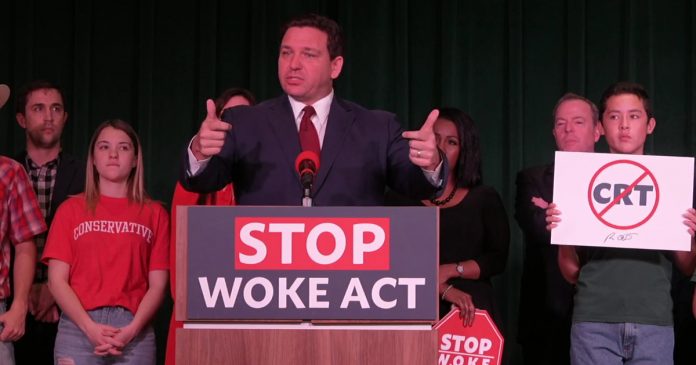 This week, Gov. Ron DeSantis came out swinging against "woke indoctrination" and Critical Race Theory.
DeSantis announced that he will fight for the "Stop the Wrongs to Our Kids and Employees (W.O.K.E.) Act," which his office presented as "a legislative proposal that will give businesses, employees, children and families tools to fight back against woke indoctrination."
The Legislature will holds its regular session at the start of the new year and DeSantis' office offered some of the details on the governor's proposal.
"The Stop W.O.K.E. Act will be the strongest legislation of its kind in the nation and will take on both corporate wokeness and Critical Race Theory. Today's proposal builds on actions Governor DeSantis has already taken to ban Critical Race Theory and the New York Times' 1619 project in Florida's schools," the governor's office noted.
"In Florida, we are taking a stand against the state-sanctioned racism that is critical race theory," said DeSantis. "We won't allow Florida tax dollars to be spent teaching kids to hate our country or to hate each other. We also have a responsibility to ensure that parents have the means to vindicate their rights when it comes to enforcing state standards. Finally, we must protect Florida workers against the hostile work environment that is created when large corporations force their employees to endure CRT-inspired 'training' and indoctrination."
"As the daughter of Cuban exiles who fled from Marxist ideology, I am proud to stand alongside Governor DeSantis and support this proposed legislation that will put an end to wokeness that is permeating our schools and workforce," said Lt. Gov. Jeanette Nuñez. "This important legislation gives students and employees the resources they need to fight back against discrimination, critical race theory and indoctrination. I'm proud to stand alongside the governor not only of the free state of Florida but the woke-free state of Florida."
"Under Governor DeSantis' leadership, Florida has very publicly adopted new state education standards for English Language Arts, Mathematics, Civics, Character Education and more, and we are modernizing students' curriculum and lesson plans to match Florida's new world-class education standards," said state Education Commissioner Richard Corcoran. "However, our classrooms, students and even teachers are under constant threat by Critical Race Theory advocates who are attempting to manipulate classroom content into a means to impose one's values on students, when instead schools should be empowering students with great, historically accurate knowledge and giving those students and their families the freedom to draw their own conclusions."
The governor's proposal won the applause of leaders associated with right-of-center think tanks and schools including the Manhattan Institute. and Hillsdale College.
State Sen. Shev Jones, D-Miami Gardens, the vice chairman of the Senate Education Committee, quickly fired back.
"Let's be clear, Gov. DeSantis and his administration know full well that CRT is not taught in K-12 schools or workplaces. It's unfortunate that instead of running on forward-looking ideas to improve people's daily lives, Republicans would rather manufacture a crisis out of a non-issue, all in the hopes of fanning the flames of a culture war for political gain," Jones said on Wednesday.
"When it comes to the education of our children, parents' voices ought to be heard, taken seriously, and engaged in their kids' learning about the world as it actually exists. There will be questions about race, a social construct, both in our history and in our present. We do children a disservice by hiding, lying, or covering up the truth — especially as we are tasked with setting them up for long-term success and the tools needed to envision the better future and society that they are going to create," Jones added. "There is also no denying that prejudice and discrimination exist in many forms in workplaces, here in Florida and across the country. Ultimately, employers have a responsibility to foster safe, healthy, productive environments for their employees — that's how Florida will attract and retain the very best and brightest and compete in today's global economy."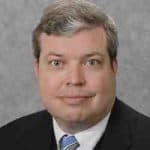 Latest posts by Kevin Derby
(see all)