Last week, during his trip to Israel, Gov. Ron DeSantis toured Yad Kennedy and planted a tree in the John F. Kennedy Peace Forest.
"A memorial to the 35th president of the United States, the John F. Kennedy Peace Forest was established in 1964, a year following Kennedy's assassination. President Kennedy was greatly admired by Israelis and American Jewish communities for his open support of the then young nation of Israel," the governor's office noted, adding that DeSantis planted the tree on JFK's 102nd birthday.
"I am honored to be planting a tree in the beautiful and historic John F. Kennedy Peace Forest," said DeSantis. "More than 50 years ago, President Kennedy supported Israel when it was a young nation and understood its promise. Today, I plant this tree on behalf of the people of Florida and as it grows may it serve as a symbol of the strong friendship between our state, nation and the nation of Israel."
JFK is, of course, a Democratic icon but he wasn't exactly a liberal on several fronts, ranging from taxes to foreign policy. While many members of the Cuban community in South Florida still haven't forgiven JFK for not going all out during the Bay of Pigs operation, DeSantis would be wise to take a few pages out of the 35th president's playbook.
There are some similarities of course. Both Kennedy and DeSantis served in the Navy and went to Ivy League schools. DeSantis is a Catholic and, of course, Kennedy was the first adherent of that faith to have been elected president.
But look deeper. JFK's election marked the start of a new generation taking power in Washington, D.C., a theme he stressed in his inaugural address.
"Let the word go forth from this time and place, to friend and foe alike, that the torch has been passed to a new generation of Americans–born in this century, tempered by war, disciplined by a hard and bitter peace, proud of our ancient heritage–and unwilling to witness or permit the slow undoing of those human rights to which this nation has always been committed, and to which we are committed today at home and around the world," Kennedy famously said. "Let every nation know, whether it wishes us well or ill, that we shall pay any price, bear any burden, meet any hardship, support any friend, oppose any foe to assure the survival and the success of liberty."
JFK was the first of a new generation of presidents which ended more than three decades later when Bill Clinton defeated George H.W. Bush. The Baby Boomers have been in the White House since then and there isn't much of a chance they will be ready to leave the stage come 2020. Even if President Donald Trump–who is in his 70s–is defeated, some of the leading contenders for the Democratic nomination–Joe Biden, Bernie Sanders, Elizabeth Warren–are in their late 60s and 70s. So are Nancy Pelosi and some of her chief lieutenants in the House including Steny Hoyer and Jim Clyburn.
There's already buzz that DeSantis has his eye on a presidential bid come 2024. As governor of a key swing state and a key ally to Trump, on paper, DeSantis will be well positioned for a presidential campaign.
More than that, DeSantis has the opportunity to be the first president from Generation X. Of course, Trump routed a host of Gen Xers including Marco Rubio and Ted Cruz in the 2016 primaries and it's probable that some of them will want another shot at the White House. A few Gen X Democrats–Seth Moulton, Tim Ryan, Eric Swalwell, Pete Buttigieg–are also trying out for the role.
Chances are however that come 2024, a Baby Boomer like Trump or Biden will be in the White House, either wrapping up eight or four years. After 32 years of Baby Boomer presidents, it will be Gen X's turn–and, if he plays his cards right, DeSantis, much like JFK, will be ready to have the torch passed to him on behalf of a new generation of Americans.
Kevin Derby wrote this column. He can be reached at kevin.derby@floridadaily.com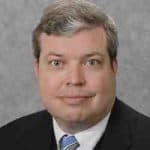 Latest posts by Kevin Derby
(see all)