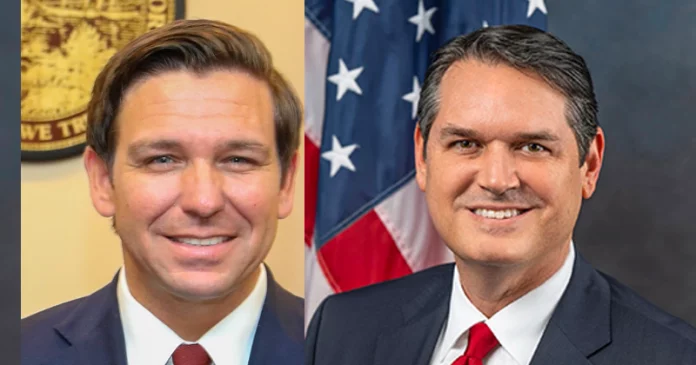 With state Sec. of State Laurel Lee resigning, Gov. Ron DeSantis named state Rep. Cord Byrd, R-Neptune Beach, to replace her.
"Rep. Byrd, a Jacksonville attorney, has been a staunch advocate for election security, public integrity, the fight against big tech censorship and the de-platforming of political candidates," the governor's office noted. "Over the past six years in the Florida House, Rep. Byrd served all six years on the Public Integrity and Elections Committee, including two years as vice-chair. During his time in the Florida Legislature, Rep. Byrd has sponsored a number of bills that will protect freedom in Florida, including: sponsoring legislation banning sanctuary cities in Florida; sponsoring legislation requiring the use of E-Verify in Florida; sponsoring HB 1 in 2021, the most pro-law enforcement legislation in the nation; sponsoring legislation establishing the Parents' Bill of Rights in Florida; and sponsoring HB 1297, improving Florida's cybersecurity infrastructure."
"Cord Byrd has been an ally of freedom and democracy in the Florida Legislature, and I am confident he will carry that mission forward as secretary of state," said DeSantis on Friday. "I look forward to his successes ensuring Florida's elections remain safe, secure and well-administered."
"Under the leadership of Governor DeSantis, Florida has led the way on election security and preserving freedom for its residents," said Byrd. "As secretary of state, I will make sure Florida continues to have secure elections and that we protect the freedom of our citizens in the face of big-tech censorship and ever-growing cybersecurity threats."
State Rep. Angie Nixon, D-Jacksonville, weighed in on Friday to criticize the appointment.
"Florida's top elections official should be a consensus builder whose sole focus is running free and fair elections for every citizen of our state. Cord Byrd is not that person. He is unqualified in both his credentials and his temperament, has proved time and again he will put partisanship ahead of good policy, and is unfit to lead the elections department of a diverse state of more than 20 million people. The idea that he will now be in charge of the governor's elections police force should be a frightening thought for every Floridian, no matter who you are or where you come from. This is another glaring example of Ron DeSantis' attempt to weaponize government against his political opponents and we will not be silent in the face of the attacks on Black and Brown communities we know are coming," she said.
The chairman of the House State Legislative Redistricting Subcommittee and the vice-chair of the House Judiciary Committee, Byrd was first elected to his current post in 2016. He represents all of Nassau County and parts of Duval County.
Lee announced she was leaving the post on Thursday with buzz building that she will run for Congress.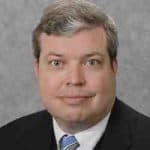 Latest posts by Kevin Derby
(see all)