On Friday, Gov. Ron DeSantis issued a full pardon of the members of the Groveland Four.
With the support of the entire Executive Clemency Board, DeSantis pardoned Ernest Thomas, Samuel Shepherd, Walter Irvin and Charles Greenlee.
"For seventy years, these four men have had their history wrongly written for crimes they did not commit. As I have said before, while that is a long time to wait, it is never too late to do the right thing. I believe the rule of law is society's sacred bond. When it is trampled, we all suffer. For the Groveland Four, the truth was buried. The perpetrators celebrated. But justice has cried out from that day until this. I would like to thank CFO Patronis, Attorney General Moody and Agriculture Commissioner Fried for their support," DeSantis said.
In 1949, Willie and Norma Padgett–a white couple–had their car break down on the side of the road in Groveland. Two former soldiers–Walter Irvin and Samuel Shepard–stopped to help the couple. No one is certain what happened next but Norma Padgett claimed that four black men raped her. It has been suggested that she could have made the story up to cover up abuse from her husband.
William McCall, the sheriff of Lake County at the time, sprang into action, arresting Irvin and Shepard. After beating them for days until he was able to get a confession after the men initially denied any wrongdoing.
Charles Greenlee, a 16 year old boy, was also arrested for the crime, despite the fact that a store keeper claimed he was 20 miles away. Willie Padgett told McCall that Greenlee was not one of the rapists.
Next, an armed posse led by McCall hunted down a fourth suspect–Ernest Thomas–in Madison County. The posse shot and killed Thomas when they found him sleeping under a tree.
The legal aftermath was damaging to Florida, according to U.S. Sen. Marco Rubio, R-Fla.. who took to the Senate floor last month calling for a pardon.
"The judge over that case denied their attorney access to exculpatory evidence," Rubio said on the Senate floor. "The judge in that case barred testimony about how they had been beaten until they confessed and an all-white jury convicted them, sentenced Irvin and Shepherd to death and sentenced 16-year-old Greenlee to life in prison."
Future U.S. Supreme Court Justice Thurgood Marshall took up the case of the three convicted men and took it all the way to the U.S. Supreme Court where he won them a new trial. McCall was transporting Irvin and Shepard to the new trial when he pulled his car over, handcuffed the men and shot them, claiming they were making an escape attempt.
Shepard was killed while Irvin survived but was again convicted and sentenced to death. He was eventually paroled by Gov. Claude Kirk. Irvin was found dead in his car a year later when he returned to Lake County for a funeral. Greenlee was paroled in 1960. After moving away from Florida, he died in 2012.
In 2016, both the city of Groveland and Lake County offered full apologies to the surviving family members of the Groveland Four. The Legislature has acted as well, voting unanimously for a full pardon in 2017 but Gov. Rick Scott and the Cabinet never acted on that request.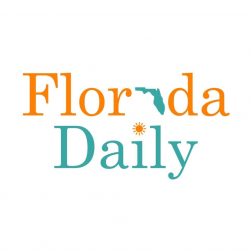 Latest posts by Florida Daily
(see all)