Tag: justice thurgood marshall
With the support of the entire Executive Clemency Board, DeSantis pardoned Ernest Thomas, Samuel Shepherd, Walter Irvin and Charles Greenlee.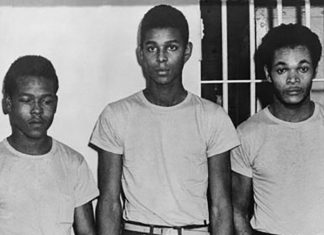 In 2016, both the city of Groveland and Lake County offered full apologies to the surviving family members of the Groveland Four. The Legislature has acted as well, voting unanimously for a full pardon in 2017 but Gov. Rick Scott and the Cabinet never acted on that request.