With state Education Commissioner Richard Corcoran announcing last month that he was planning to leave his post at the end of April, this week, Gov. Ron DeSantis said he wants state Sen. Manny Diaz, R-Hialeah Gardens, to replace him.
A former teacher and assistant principal, Diaz was elected to the Florida House in 2012 and moved up to the Florida Senate in 2018. He currently represents parts of Miami-Dade County and serves as the vice president for financial affairs for Doral College.
"Manny Diaz has done a great job in the Legislature on education issues ranging from teacher pay to parental rights and choice," said DeSantis. "I am confident that he will serve our state well as the commissioner of Education."
"It is an honor to be recommended by Governor DeSantis to serve as the Education commissioner," said Diaz. "For my entire career, I have worked to improve the education system to serve Florida's students, parents and teachers. I am excited to get to work continuing the mission of the governor to make Florida the Education State."
"Having served in the Legislature with Senator Diaz, I know he is a champion for education," said Lt. Gov. Jeanette Nuñez. "As a friend and colleague, I am confident to see him work to serve Florida's students. His vast experience and knowledge as a former teacher, administrator, and policymaker uniquely qualifies him to continue making Florida a national leader in education."
The Senate needs to confirm the choice but Diaz is a member and should encounter little difficulty in getting through. He has the support of Senate President Wilton Simpson, R-Tribly.
"Senator Diaz is a tremendous choice to serve the students, parents and teachers of Florida as the commissioner of Education. His experience as a classroom teacher early in his career brought incredible perspective to his work on education policy in the Florida Legislature and that knowledge will serve him well as he leads the Department of Education," Simpson said.
"I am confident Senator Diaz is the right leader as we continue to implement historic school choice initiatives that will increase competition within our public school system. With record funding for traditional schools and pay raises for employees from teachers to cafeteria workers and bus drivers, our neighborhood public schools have unprecedented resources to serve our students. Meanwhile, the transition from the FSA to progress monitoring will provide timely information about how students are doing throughout the school year so that any struggles can be addressed quickly. I am confident Senator Diaz will successfully implement these reforms across our K-12 system," Simpson added. "Senator Diaz is a proven leader with a track record of success. The Senate's loss would certainly be Florida's gain with Senator Diaz as our commissioner of Education."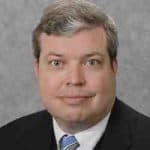 Latest posts by Kevin Derby
(see all)