A South Florida congresswoman and several mayors from that part of the state sent a letter to congressional leaders asking for cities and counties with populations under 500,000 to apply for federal emergency funds as they deal with the coronavirus pandemic.
U.S. Rep. Debbie Mucarsel-Powell, D-Fla., who has introduced a proposal on Capitol Hill to help those smaller cities and counties apply for the funds, signed the letter.
"Local leaders are taking the necessary public health precautions to keep our communities safe and save lives during this crisis, which should be applauded," said Mucarsel-Powell on Thursday. "This necessary sacrifice has put a strain on city budgets, especially those with small populations. The federal government must make these cities whole so that they can continue to confront this crisis and keep police officers, fire and rescue teams, EMS workers, teachers, and other workers on the frontlines of this pandemic employed. These workers are essential to keeping our community safe and must be protected. I call on Congress to join me and local mayors in extending this critical funding directly to our smaller cities and counties."
Monroe County Heather Carruthers, Mayor Florida City Mayor Otis Wallace, Homestead Mayor Steven Losner, Islamorada Mayor Mike Foster, Key West Mayor Teri Johnston, Marathon Mayor Steve Cook and Key Colony Beach Mayor John DeNeale all signed the letter.
"Florida State and the small local county and municipal governments in our community are facing enormous costs in order to respond to the COVID-19 pandemic, including rapid activation and expansion of emergency services, overtime and hazard compensation for first responders, personal protective equipment, and more," wrote Mucarsel-Powell and the mayors. "Our country is strong because in times of peril we are not Democrats or Republicans, we are Americans first. Just like after hurricanes, we must have an all of government approach to confront and respond to this unprecedented public health and economic disaster."
Reach Kevin Derby at kevin.derby@floridadaily.com.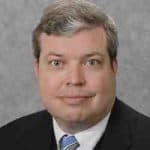 Latest posts by Kevin Derby
(see all)