Tag: everglades and dry tortugas national parks
"The EAA Reservoir Project is one of the most important Everglades restoration projects for reducing harmful discharges to the northern estuaries and sending more clean water south to the Everglades," Gov. Ron DeSantis' office noted.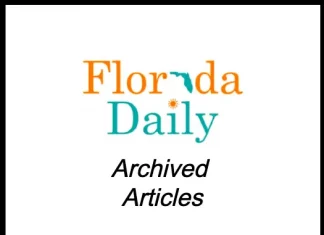 On Thursday, Gov. Ron DeSantis was joined by Florida Department of Environmental Protection (DEP) Sec. Noah Valenstein, Florida Fish and Wildlife Conservation Commission (FWC) Executive Director Eric Sutton and other partners to kickoff "100...