Tag: port infrastructure development program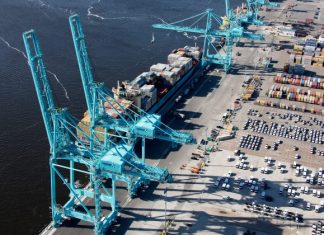 Three ports in the Sunshine State will get around $43 million from the U.S. Department of Transportation (DOT). The funds are part of $703 million going to 41 projects in 22 states and one territory...
At the end of last week, U.S. Transportation Sec. Elaine Chao announced MARAD has awarded more than $280 million in grants through the new Port Infrastructure Development Program to help improve ports across the nation.