Tag: the north florida land trust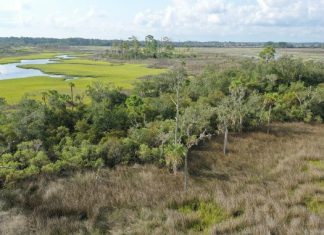 NFLT closed on the property which they purchased from the McGehee family who waited years to sell the land to make sure it would be preserved forever. An anonymous donor, a matching donation from Timucuan Parks Foundation, and donations from the community helped the nonprofit reach the $150,000 needed to complete the purchase.
NFLT and the county will host the meetings on Saturday, August 15. The first meeting will be held from 9 a.m. to 10 a.m. in Yulee at the James S. Page Complex at 96135 Nassau Place in the outside tent area. The second meeting will take place in Callahan from 12 p.m. to 1 p.m. at the West Nassau Museum of History in the outside tent area at 45383 Dixie Ave.