U.S. Rep. Ted Deutch, D-Fla., scored a win this week as the U.S. House passed his "Preventing Crimes Against Veterans Act."
Deutch has been pushing the legislation in recent years with the help of then U.S. Rep. Mark Meadows, R-NC, and current U.S. Rep. Brian Fitzpatrick, R-Penn.
"The Preventing Crimes Against Veterans Act would impose a fine or imprisonment up to five years or both for defrauding veterans," Deutch's office noted.
Deutch was able to get the bill through on a 416-5 vote this week even as the likes of U.S. Reps. Alexandria Ocasio-Cortez, D-NY, and Ilhan Omar, D-Minn., voted against his proposal.
On Wednesday, Deutch weighed in on his proposal.
"Financial fraud is a quickly worsening issue and our veterans have become one of its biggest new targets," Deutch noted. "Across the country, so-called pension poachers are using high-pressure sales pitches to con vulnerable veterans, survivors and their families out of their hard-earned benefits. Sadly, the COVID-19 has only worsened these scams as veteran families look for assistance. The VA, community groups and veterans service organizations are working to alert and educate our communities against these scams, but Congress must do our part to protect our veterans.
"Yesterday, my bill with Rep. Brian Fitzpatrick, the Preventing Crimes Against Veterans Act, passed the House with overwhelming support from both Democrats and Republicans," Deutch added. "This bill will give federal prosecutors the tools they need to target criminals who actively work to avoid current mail and wire fraud statutes and outlaw any attempts to defraud veterans of their benefits."
The bill has not garnered much momentum in the U.S. Senate in recent years though U.S. Sen. Marco Rubio, R-Fla., will try to get it across the finish line as he introduced the Senate companion this week.
"It is unacceptable and sickening for scammers to rip off the men and women who served our country," Rubio said. "We need to crack down on these despicable criminals who prey on our veterans and their hard-earned VA benefits."
Rubio's bill was sent to the U.S. Senate Judiciary Committee. So far, he has not reeled in any co-sponsors.
Reach Kevin Derby at kevin.derby@floridadaily.com.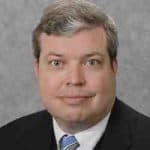 Latest posts by Kevin Derby
(see all)