On Wednesday, U.S. Rep. Ted Yoho, R-Fla., announced the U.S. Department of Agriculture (USDA) is sending almost $8 million to Starke to update its wastewater treatment facility.
"This USDA grant will improve service to over 2,300 residents and bolster local economic development efforts. The grant will be matched with a loan secured by the city for $8.8 million," Yoho's office noted. "The award comes as part of a larger package of grants across the country totaling $635 million for 122 projects aimed at improving water systems and wastewater systems across 42 states. This announcement comes as a key action item established by the Presidential Task Force on Agriculture and Rural Prosperity."
Yoho, who sits on the U.S. House Agriculture Committee, weighed on why the funds would help Starke.
"I am proud to announce $7.8 million in funds for the great city of Starke which will be used to upgrade their wastewater treatment facility," Yoho said. "This is a key issue that needed to be resolved before we could look at other ways to bolster economic growth in the city and surrounding areas. Reinforcing and upgrading this critical infrastructure is not only an immediate improvement to residents and customers but a signal that the city of Starke is serious about growth and development. I would like to thank all the stakeholders and partners who have worked tirelessly on this project. Congratulations to the city on this very big accomplishment."
Starke City Manager Bob Milner thanked Yoho and the USDA.
"The city of Starke is extremely grateful to Congressman Yoho and his staff as well as the USDA for this extremely important grant. Along with an $8 million loan from the USDA, this $7.8 million grant will allow us to replace aging infrastructure and better serve not only our 5000+ residents, but it is the critical piece necessary to position the city of Starke and Bradford County to enable economic development for decades to come. This new advanced waste water treatment plant will allow hundreds of residents in and around the city of Starke to get off septic tanks in the coming years and seriously improve our environment. it will also significantly decrease the amount of influent we are currently forced to release into our waterways. This is the single largest grant ever received by the city of Starke and we cannot over emphasize the importance of assistance from Congressman Yoho and the USDA," Milner said.
Yoho was first elected to Congress in 2012 after defeating longtime U.S. Rep. Cliff Stearns, R-Fla., in the primary.
Reach Kevin Derby at kevin.derby@floridadaily.com.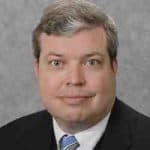 Latest posts by Kevin Derby
(see all)