rick scott

-

search results

If you're not happy with the results, please do another search
For more than a year, Scott has been calling on the IOC to stand up for freedom and urge Communist China to stop violating human rights, or find a new home for the 2022 Winter Olympic Games.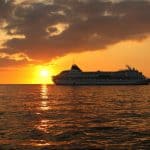 Last month, with the support of U.S. Sen. Marco Rubio, R-Fla., U.S. Sen. Rick Scott, R-Fla., brought out the "Set Sail Safely Act," which, according to Scott's office, "will establish a Maritime Task Force, in coordination with a Private Sector Advisory Committee, to address the health, safety, security, and logistical changes needed to allow for cruise lines and ports to resume operations." 
On Wednesday, U.S. Sen. Rick Scott, R-Fla. sent a letter to members of the U.S. Senate Foreign Relations Committee urging them to immediately consider and pass his resolution condemning human rights violations in Communist China and urging the International Olympic Committee (IOC) to move the 2022 Games out of China, where more than one million Uyghurs are being held in concentration camps while the people of Hong Kong are being arrested and denied the basic rights they were promised.
This week, U.S. Sen. Rick Scott, R-Fla., introduced a proposal pushing back against the Chinese regime's efforts against American journalists.
"The CEOs have not agreed to repeated requests to testify before the Committee on Section 230 of the Communications Decency Act, which governs how online platforms moderate and display user-generated content," noted the committee.  
The Neighborhood Health Clinic delivers medical and dental care to uninsured, low income and working Collier County adults. It is a 501(c)(3) non-profit, charitable organization supported by individual donations, businesses, foundations, service clubs, civic and religious organizations, and grants.
On Tuesday, U.S. Sen. Rick Scott, R-Fla., sent a letter to leaders of NBA teams, Fortune 500 companies, the United Nations, and media urging them to use their respective roles to put human rights over profits, and stand with the Uyghurs and Hong Kongers living under the oppression of Communist China and General Secretary Xi Jinping.
The junior senator from Florida applauded the Comey nomination in a conference call with reporters from the Sunshine State. Scott said he spoke with Trump about the possibility of naming 11th Circuit Court Judge Barbara Lagoa, who is from South Florida to the highest court in the land but added that he is happy with Barrett.
On Thursday, Scott brought out the "Verifiable, Orderly, & Timely Election Results (VOTER) Act" which, he insists, will "establish uniform standards for vote-by-mail systems across the country and ensure the timely and efficient counting of ballots, with important safeguards to prevent fraud."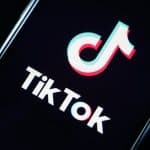 Scott introduced the "American Privacy Protection (APP) Act" on Wednesday with U.S. Sen. Catherine Cortez Masto, D-Nev., as a cosponsor.