rick scott

-

search results

If you're not happy with the results, please do another search
Insisting costs are too high, U.S. Sen. Rick Scott, R-Fla., is again taking on the healthcare industry.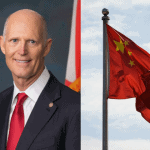 On Thursday, U.S. Sen. Rick Scott, R-Fla., sent a letter to David Chavern, the president and CEO of the News Media Alliance and American Press Institute, asking him to urge his members to reconsider their collaboration with China Daily, a publication owned by the Communist Party of China.
This week, with U.S. Sen. Jeanne Shaheen, D-NH, as the main cosponsor, Rubio brought out the "Taxpayers and Savers Protection (TSP) Act" to ensure the Federal Retirement Thrift Investment Board (FRTIB) will not send federal retirement savings to China.
On Monday, U.S. Sen. Rick Scott, R-Fla., sent a letter to former New York City Mayor Michael Bloomberg urging him to reconsider his decision to host the New Economy Forum in Communist China.
Scott joined U.S. Sen. Josh Hawley, R-Mo., and U.S. Sen. John Cornyn, R-Tex., on the "Hong Kong Be Water Act." The bill sanctions Hong Kong authorities and Chinese officials who "are denying human rights to the people of Hong Kong under orders from President Xi."
On Thursday, U.S. Sen. Rick Scott, R-Fla., spoke on the Senate floor "about the Democrats' latest attempt to prevent state from having any flexibility to provide better healthcare services to their citizens" and showcasing his "solutions to lower the cost of healthcare for Americans."
"Following many conversations between my office and the Interior Department, I'm glad to see the department has seen the light and reversed course. We should not, under any circumstances, put American national security at risk by using taxpayer dollars to purchase Chinese tech," Scott said.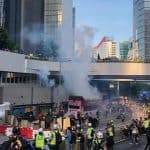 After visiting Hong Kong earlier in the month, last week, U.S. Sen. Rick Scott, R-Fla., threw his support behind a proposal to ban exporting crowd control equipment to the Hong Kong Police Force.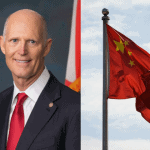 Scott unveiled the "Tariff Tax Credit Act" which "directs any money collected by the United States from tariffs on Chinese goods back to American families in the form of a tax credit."
The poll of 669 registered Florida voters was taken from Oct. 14 through Oct. 20 and had a margin of error of +/- 3.8 percent.