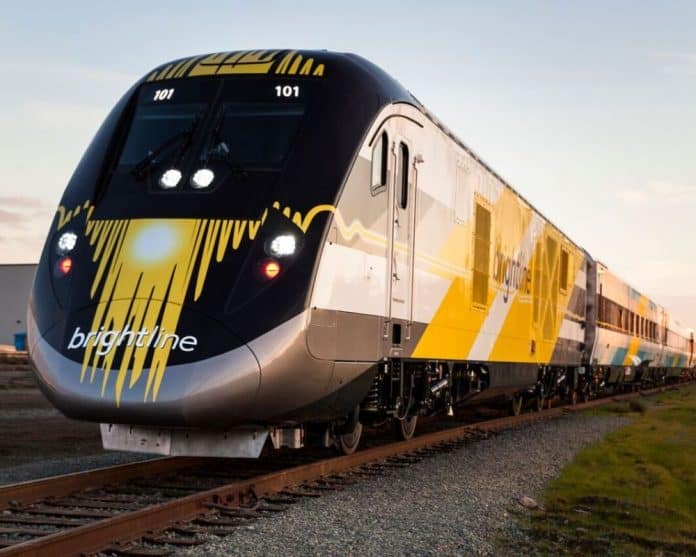 Brightline announced a major milestone this week as the company has passed the halfway mark for construction on its extension to Orlando.
The company held the announcement at the future site for its vehicle maintenance facility (VMF) just south of the Orlando International Airport (OIA). The progress on Brightline's VMF and 170-mile extension from West Palm Beach to OIA represent the company's $4.2 billion-dollar private investment in Florida.
Brightline executives, Orlando Mayor Buddy Dyer, and Orange County Mayor Jerry Demings joined region-wide county and city officials, Central Florida government partners and community leaders who toured the new facility site and celebrated the major construction milestone. Attendees marked the occasion by signing a 12-foot, bright yellow stick of steel rail. The rail will be incorporated into Brightline's track between the OIA station and the VMF as a sign of everlasting community support.
Once complete the corridor will connect South and Central Florida (235 miles), making it one of the country's largest and most significant privately financed infrastructure projects. The project is expected to be complete by late 2022. Brightline has over 1,000 construction workers on multiple sites for the 170-mile project with 48 bridges, 52,000 tons of steel rail (approximately the weight of the Empire State Building), 1.4M square feet of retaining walls (more than triple the floor area of Camping World Stadium in Orlando) and six million cubic yards of earth embankment (more than enough to fill up the Vehicle Assembly Building at Kennedy Space Center). In total, Brightline's high-speed rail network will create over 10,000 jobs and over $6.4 billion in economic impact over an eight-year period.
"Today, Brightline is halfway home to Orlando as we progress toward completion of one of the nation's largest and most significant transportation projects," said Brightline CEO Mike Reininger. "This is just one major milestone of Brightline's progress and investment of more than $4 billion dollars which serves as a powerful example to those across the country who are calling for the creation of a national high-speed rail network."
"This is an exciting time for our community and the entire state of Florida," said Dyer. "Brightline is fulfilling a longtime vision to bring high-speed rail to Central Florida and providing additional transportation options for our residents and our visitors. I look forward to boarding the first Brightline train to Miami from their station at Orlando International Airport."
"Today is an important milestone" said Demings. "The construction of the Orlando extension has employed thousands throughout the region and will continue to bring much needed jobs to our community. We need to continue to support public and private partnerships that will improve transportation and mobility options and meet the needs of our growing population."
Brightline currently has operations and stations in Miami, Fort Lauderdale and West Palm Beach.  The company currently has plans for additional stations in Boca Raton and Aventura, and discussions are underway with local stakeholders regarding expansion to Disney and Tampa.
"Today is an impressive showing of support from a broad coalition of our public and private partners and community leaders who recognize the need for high-speed rail in Florida," said Patrick Goddard, the president of Brightline. "Brightline is establishing a new transportation network in our state and unlocking countless benefits related to jobs, the climate and equity."
Brightline will also bring service to additional city pairs and congested corridors across the country that are too close to fly and too long to drive, with immediate plans to connect Las Vegas to Southern California. Similar to how Brightline plans to operate its service to Orlando, the tracks on the West Coast will run on existing transportation corridors.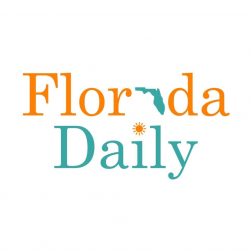 Latest posts by Florida Daily
(see all)