A congressman from the Sunshine State announced Largo is getting $1 million from the federal government to help recover from Hurricane Irma which hit the area in September 2017.
On Wednesday, U.S. Rep. Charlie Crist, D-Fla., announced the Federal Emergency Management Agency (FEMA) is sending $1 million to Largo to reimburse expenses in the aftermath of the hurricane.
"Appropriated by Congress, this funding can be used for debris removal; emergency protective measures; and the repair, replacement, or restoration of disaster-damaged facilities such as roads, buildings, and utilities," Crist's office noted.
"Though we were lucky enough to avoid a direct hit, many Pinellas County residents were still significantly impacted by Hurricane Irma, losing power, property, and millions of dollars in revenue," said Crist. "This grant goes a long way towards helping the city of Largo and its residents recover from the damage caused by this disaster. On Tuesday, Gov. Ron DeSantis announced the Florida Division of Emergency Management (FDEM) is sending almost $41 million to help Collier County to reimburse expenses needed to clear debris in the aftermath of Hurricane Irma.
The governor's office noted a new process in place at FDEM to help counties hit by hurricanes.
"In January, FDEM implemented new procedures to accelerate FEMA reimbursements to communities impacted by hurricanes Irma, Matthew and Hermine. Previously, the Division required projects to be 100-percent validated before any funding was awarded. Under the new process, half of the funds are awarded when a project is 50-percent validated, while the Division continues to work with applicants to provide funding as projects continue to be validated," DeSantis' office noted. "Under this new process, and with today's announcement, the Division has paid out more than $116 million for communities recovering from these hurricanes. This process is in addition to expedited payments for communities impacted by Hurricane Michael."
Kevin Derby can be reached at Kevin.Derby@floridadaily.com.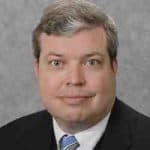 Latest posts by Kevin Derby
(see all)