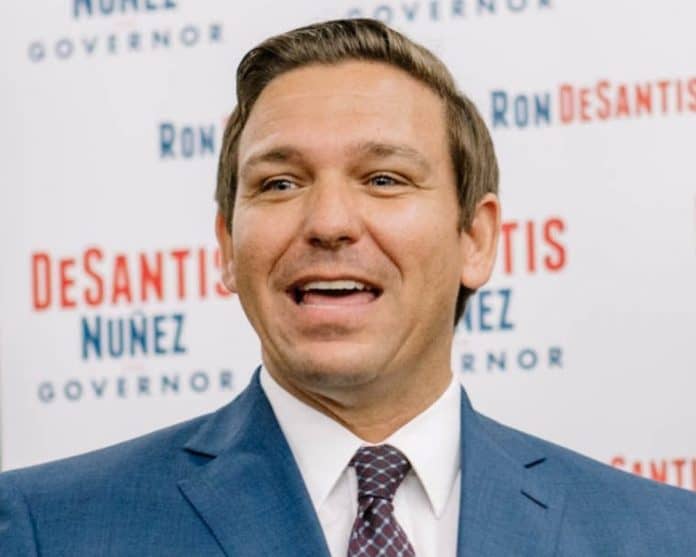 On Tuesday, Gov. Ron DeSantis announced the Florida Division of Emergency Management (FDEM) is sending almost $41 million to help Collier County to reimburse expenses needed to clear debris in the aftermath of Hurricane Irma which hit the area in September 2017.
DeSantis said FDEM is sending $40.9 million to Collier County.
"I am proud to announce this funding for Collier County, as it is vital for a full recovery from Hurricane Irma," said DeSantis on Tuesday. "Irma devastated this area and this funding has been a long time coming. My administration will remain committed to making sure that all communities impacted by recent hurricanes make a full recovery."
"At FDEM, we've been looking at every policy and procedure to make sure we're doing everything we can to help these communities recover from Hurricane Irma," said FDEM Director Jared Moskowitz. "We've put new processes in place to get this funding out faster, and today's announcement is a testament to our commitment to our local governments."
The governor's office noted a new process in place at FDEM to help counties hit by hurricanes.
"In January, FDEM implemented new procedures to accelerate FEMA reimbursements to communities impacted by hurricanes Irma, Matthew and Hermine. Previously, the Division required projects to be 100-percent validated before any funding was awarded. Under the new process, half of the funds are awarded when a project is 50-percent validated, while the Division continues to work with applicants to provide funding as projects continue to be validated," DeSantis' office noted. "Under this new process, and with today's announcement, the Division has paid out more than $116 million for communities recovering from these hurricanes. This process is in addition to expedited payments for communities impacted by Hurricane Michael."
Latest posts by Florida Daily
(see all)